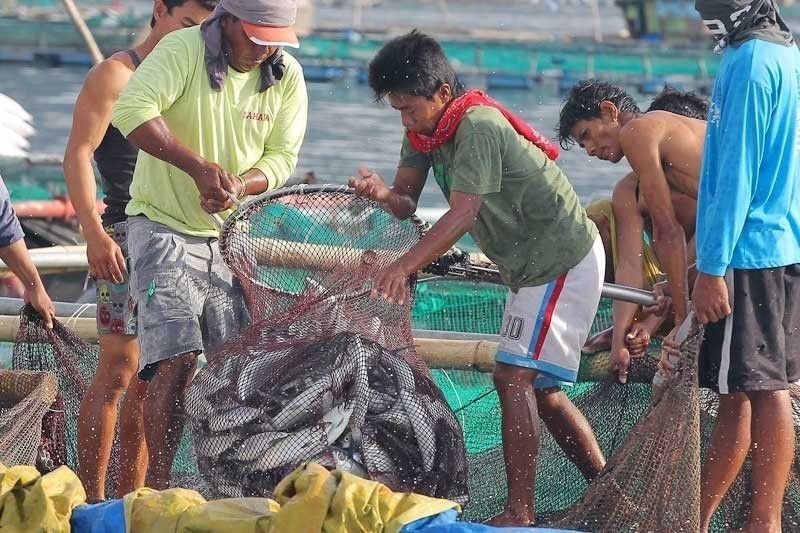 China's unilateral fishing ban in the South China Sea, which Vietnam earlier condemned, would also cover the West Philippine Sea.
The STAR/Val Rodriguez, File
Palace mum on Beijing's South China Sea fishing ban
MANILA, Philippines — While Hanoi already expressed opposition against Beijing's unilateral fishing moratorium in the South China Sea, Manila refuses to comment on the matter.
The Chinese government started its annual fishing ban in the South China Sea, which includes waters that are in the Philippines' exclusive economic zone, on May 1
Presidential spokesperson Salvador Panelo said questions pertaining to other countries should be referred to the Department of Foreign Affairs.
"The policy of the government will always be consistent with its policy that it will assert its sovereignty over the areas claimed to be its own so it will always pursue that line," Panelo said in a press briefing Tuesday.
Asked if China's fishing ban violates Philippine sovereignty, the Malacañang spokesman refused to give a categorical answer.
"Draw your conclusion. That's our position," Panelo said.
"Is it objectionable for a sovereign country to have its property or island assaulted or intruded into? If your answer is yes, then the answer to your question is yes," he added.
Palace: Up to Locsin to issue statement
Panelo pointed out that he will leave it to Foreign Affairs Secretary Teodoro Locsin Jr. to issue a direct statement on the issue.
When reports that Chinese boats continue to harvest giant clams in Scarborough Shoal in the West Philippine Sea last month, Panelo said this violates Philippine sovereignty.
"They are performing acts of ownership... If it's our territory, therefore, it is an affront to our territory and to our sovereignty," Panelo said in April.
Vietnam 'resolutely rejects' China's ban
A report from Vietnamese online news site VnExpress earlier indicated that Beijing's fishing ban would cover areas also claimed by other countries, including Philippine-claimed Scarborough Shoal.
Vietnam condemned the South China Sea fishing ban as it violates Hanoi's sovereignty over the Paracel Islands.
"Vietnam opposes and resolutely rejects China's unilateral fishing ban decision," Vietnamese Foreign Ministry spokesperson Le Thi Thu Hang earlier said.
Clam harvesting resumes in Scarborough
On a report that Chinese clam harvesting activities have left new scars on Scarborough Shoal, Panelo said the government still needs validation.
"I suppose the Western Command should make a validation of that and then refer it to the Secretary of Foreign Affairs for whatever action the department may take of that issue," Panelo said.
Washington-based think tank Asia Maritime Transparency Initiative (AMTI) released satellite imagery showing that China's most destructive boats have returned to the disputed South China Sea.
According to the report, a large number of boats harvesting clams returned to the Scarborough Shoal, as shown by satellite photos from December 2018.
By March 2019, imagery revealed "new scarring on the reef from recent extraction."
"The typical method employed by these poachers involved anchoring their boats and then dragging the reinforced props of their outboard motors across the reef surface to break up the coral, allowing the clams to be easily lifted out," the AMTI said.