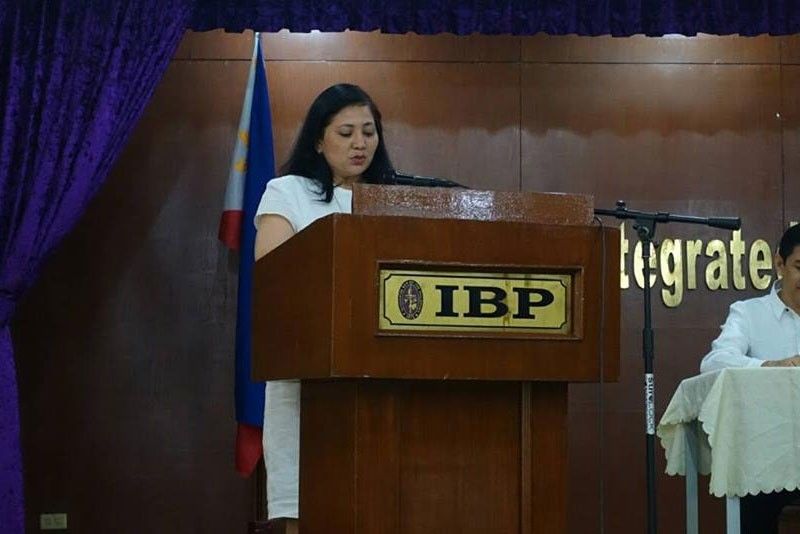 CHR Commissioner Karen Gomez-Dumpit said they are ready to engage lawmakers "in a frank and factual conversation about the death penalty."
CHR FB Page/File
CHR to Congress on death penalty: Let's talk
MANILA, Philippines — The Commission on Human Rights (CHR) is ready to engage Congress on discussions about proposals to reinstate the death penalty.
CHR Commissioner Karen Gomez-Dumpit said they are ready to engage lawmakers "in a frank and factual conversation about the death penalty."
Dumpit made the statement after administration lawmakers said they will prioritize the passage of the death penalty law in the coming 18th Congress.
"We are ready to present the ineffectiveness of the death penalty and offer viable programs that result in crime prevention and lowering crime incidence. These include police visibility or increasing police to population ratios and community vigilance," Dumpit said.
"We fully support these initiatives that do not diminish our principles to uphold the right to life," she added.
Senate President Vicente Sotto III earlier said the proposal to reinstate capital punishment, particularly for high-level drug trafficking, may be marked as a priority bill in the 18th Congress.
Dumpit said the Philippines is a state party to the International Covenant on Civil and Political Rights and the Second Optional Protocol for the Abolition of the Death Penalty.
"As a state party to these human rights treaties, we have perpetually committed not to impose nor reintroduce capital punishment," she pointed out.
"The commission does not want crime to go unpunished. However, the apprehension, prosecution, conviction and punishment of those who have committed wrongdoings must be in accordance with human rights standards and principles," Dumpit explained.