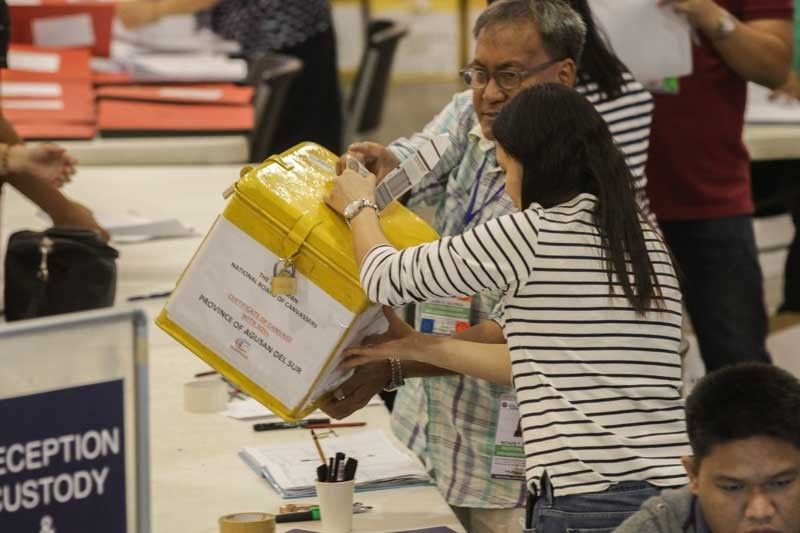 'Meet me rooms' are simply transmission routers — Comelec
MANILA, Philippines — The Commission on Elections (Comelec) has downplayed insinuations of irregularities in the use of so-called "meet me rooms" in the recent midterm automated election.
Comelec spokesman James Jimenez claimed that the "meet me rooms" are simply transmission routers that were used to manage the flow of information from the vote counting machines to the municipal canvassers.
"That is not a server, there is no physical server. It is simply a gateway, a way of simply managing the flow of information so that the system is not overwhelmed by the incoming transmission from the field," he said in an interview with "The Chiefs" aired on Cignal TV's One News on Friday.
"It is part of what makes the system work. Without it there would be congestions, there would be problems in the transmission," he added.
Unlike a server where data can be stored, Jimenez said a router simply directs the flow of information.
"The tendency is to think of servers as having some sort of storage capacity where they are saying that the transmissions are actually intercepted and held and released at someone's urging," he said. "There is no storage capacity for transmission router."
The Comelec spokesman maintained that no objections were raised by those who reviewed the source code when they saw that the system would use such routers.
Asked if this was part of the automated election law, Jimenez said Comelec is authorized to employ an automated election system (AES), including the "use of whatever systems are necessary to make it work."
"This is a necessary system, it makes the system more efficient, makes it more effective in that sense," he added.
In the same program, poll watchdog AES Watch spokesman Nelson Celis said the poll body approved the use of the so-called "meet me rooms" without the knowledge of the stakeholders.
"That was not disclosed. It was only discovered during local source code review," he said. "There's no technical evaluation committee at all. All stakeholders should be informed."
Celis maintained that the rules provide for direct transmission of the election results from the vote counting machines to the servers.
"There should be no 'meet me rooms,' queuing servers or transmission routers," he said.
He called on the Comelec to release information about the automated system to enable impartial assessment by stakeholders.
"We would like to get all the documentation about the certifications… we need the audit logs of all the servers, the vote counting machines. We need all the transmission logs of the telecommunications companies," said Celis.
"We need the total configuration of the system. We would like to see where is this data center? Where is this data center, where is the back-up data center? These should be published," he added.