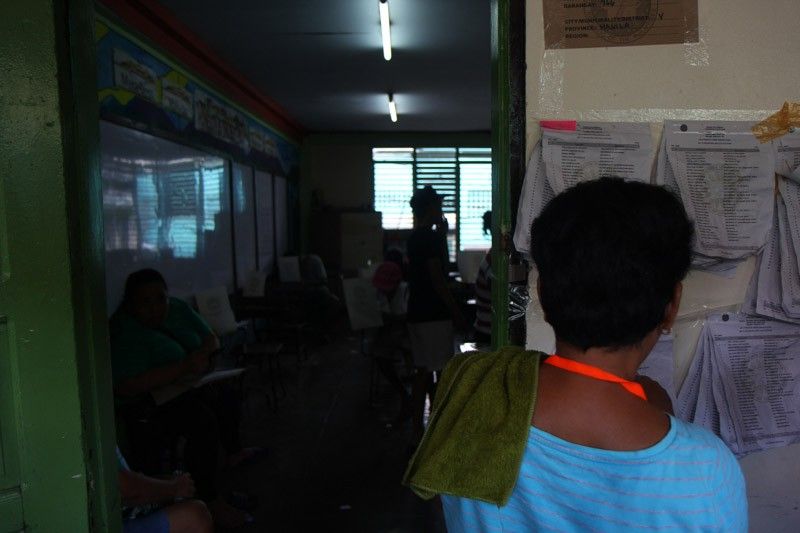 The 2019 midterm polls had the longest hours for voting so far, from 6 a.m. to 6 p.m.
File photo
ACT asks for extra pay for teachers who bore brunt of poll delays
MANILA, Philippines — The Alliance of Concerned Teachers appealed to the Commission on Elections, on Friday, to give additional compensation to teachers who bore the brunt of defective SD cards during Monday's polls.
In a statement, the teachers group raised that over 10,000 teacher-poll workers "rendered more than 24 hours continuous service since May 13, with some still unfinished up to this day."
The teachers' group asked the Comelec for a dialogue "as soon as possible so the overtime pay can also immediately be processed and released" to the teachers.
ACT Secretary General Raymond Basilio stressed that the teachers, who worked poll volunteers on May 13, had to stay with the vote counting machines "as votes cannot be counter and results cannot be transmitted without functional SD cards."
The Department of Education said Tuesday that it received 1,333 reports of malfunctioning VCMs during elections day.
According to a report by The STAR, 526 problems were reported in connection with the transmission of results, 2,340 were due to marking pens while 2,036 came from the final testing and sealing.
Due to technical glitches during polls—subject to a congressional inquiry in June—some teachers had to remain at the precincts overnight, with others staying several nights.
The additional days the teachers rendered could have been used for their recuperation in time for DepEd's Brigada Eskwela or to look for other sources of income, Basilio pointed out.
"They more than deserve to be given additional compensation at overtime rates," Basilio also said.
"Honest labor should be accorded just compensation. Let us bring justice to hardworking teachers whose sacrifices are unparalleled by giving them just pay for their invaluable election service," he added.