Lacson eyes Senate probe into 2019 midterm polls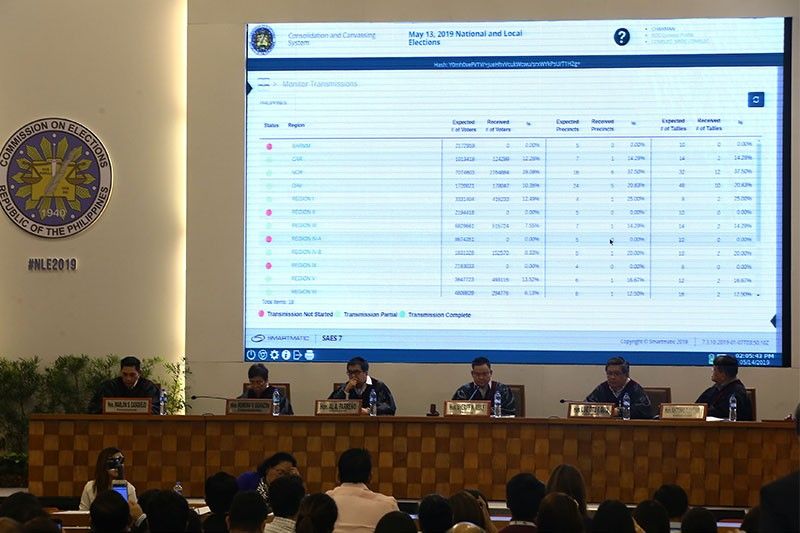 MANILA, Philippines — Sen. Panfilo Lacson stressed the need for the Senate to conduct an inquiry ino the May 13 local and national elections due to issues on the Commission on Elections transparency server.
Lacson said the Senate has to conduct the inquiry as soon as they resume session.
The senator himself wants to raise concerns with the poll body such as the shift from simultaneous transmission at the precinct level to a transparency server.
Election 2019: from simultaneous transmission at precinct level to a newborn animal called transparency server a.k.a. traffic controller. Why?

— PING LACSON (@iampinglacson) May 15, 2019
Lacson pointed out the need to identify what caused the halt of the dissemination of partial unofficial tally from the transparency server to media partners and poll watchdogs for hours on election day.
The transparency server initially released 0.38% of partial unofficial results by 6:15 p.m. on Monday, a few minutes after voting closed on election day.
The next update was at around 1:19 a.m. on Tuesday, which showed more than 90% of votes.
Lacson also wants to ask the Comelec who controls the transparency server and its purpose aside from being a "traffic controller."
As the quick count of votes were stalled for hours last Monday, the Comelec claimed that the issue was not with the transparency server.
Comelec spokesperson James Jimenez said there was a problem with the application sending of the data from the transparency server to media computers linked to it. — Patricia Lourdes Viray