Poll watchdog questions party-list nominees, advocacies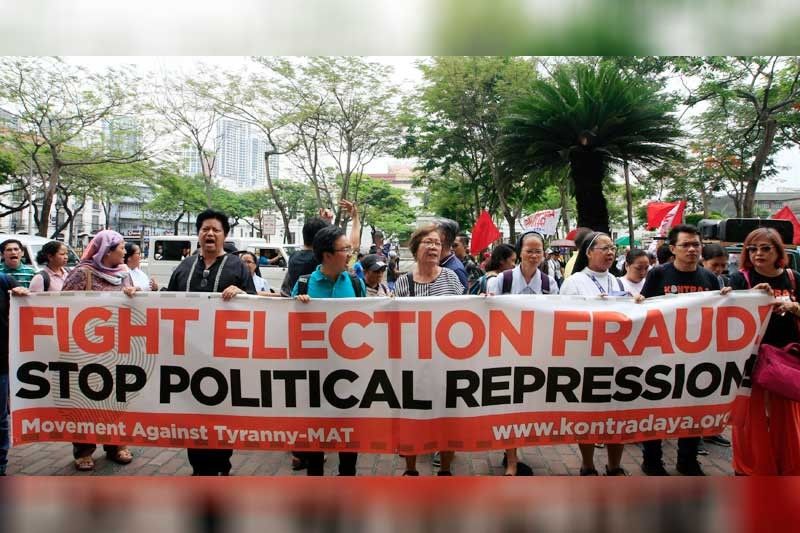 MANILA, Philippines — Poll watchdog Kontra Daya yesterday raised red flags on more than 20 party-list organizations that are leading in voter preference surveys but have nominees that do not belong to the marginalized sectors of the society.
Citing its research, Kontra Daya said these party-list organizations have links to political dynasties or officials already elected in other positions and represent special business interests.
Many of the organizations also possess questionable advocacies and nominees.
"What proves to be even more alarming is the prevalence of political dynasties in the party-list system," Kontra Daya noted in a statement.
It added the party-list system has mirrored other elected positions in government, where members of the same family take turns in running and occupying party-list seats.
Some of those in the list are Abang Lingkod, ACT-CIS, AGAP, ANAC-IP, An Waray, APEC, A Teacher, BHW, CWS, Dumper PTDA, Duterte Youth, Magsasaka, OFW Family, PBA, PHILRECA, Probinsyano Ako, RECOBODA, Wow Pilipinas and and YACAP.
Kontra Daya said the public should make an informed choice and uphold the true intent of the party-list system so that "only those that champion the marginalized and underepresented would emerge victorious" in the coming polls.