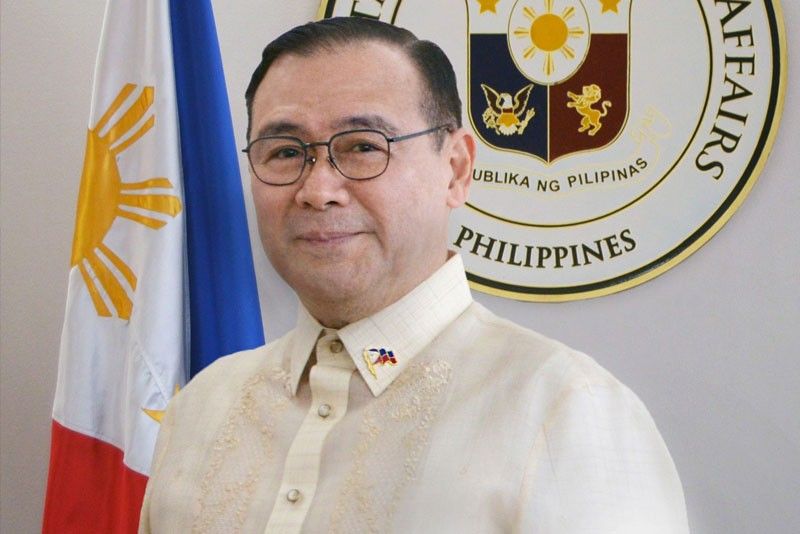 According to the Philippine mission, the country extended its condolences to the Sri Lankan government for "an act of barbarism that has no excuse or justification."
DFA
Eliminate terrorism like poisonous pest — Teddy Locsin
MANILA, Philippines — Terrorism should be eliminated like a "peevish poisonous pest" and not treated like a "naughty child," Foreign Affairs Secretary Teodoro Locsin Jr. tweeted yesterday after getting updates on the deadly hotel and church bombings in Sri Lanka last month.
The Philippine mission to the United Nations in New York provided the updates.
"Philippine position in UN is that terrorism should not be addressed like a naughty child but eliminated like a peevish poisonous pest likely to detonate itself so long as it hurts everyone else as well. Only post-mortem understanding is acceptable," wrote the secretary.
According to the Philippine mission, the country extended its condolences to the Sri Lankan government for "an act of barbarism that has no excuse or justification."
It said the incident, which claimed the lives of at least 253 people and injured hundreds of others, deserves endless condemnation by all humanity.
"We need to address the roots of terrorism before it sprouts. But if it has already it must be cut down," the Philippine mission said on Twitter.
"Once terrorism has taken root, grown and started to bear militant fruit, then addressing the roots of terrorism must go hand in hand with pulling out the growth before it scatters its seeds farther afield – to take root, grow and flourish in more places," it added.
The Philippine mission, which Locsin headed prior to his appointment as foreign affairs chief, said combatting terrorism must be done with regard for the rights of the innocents.
"For the blood of the innocent fertilizes the ground for terrorism to take root and grow," it added.
The Philippines earlier co-sponsored a UN Security Council resolution calling on member-states to step up efforts to combat and criminalize the financing of terrorists and their activities.