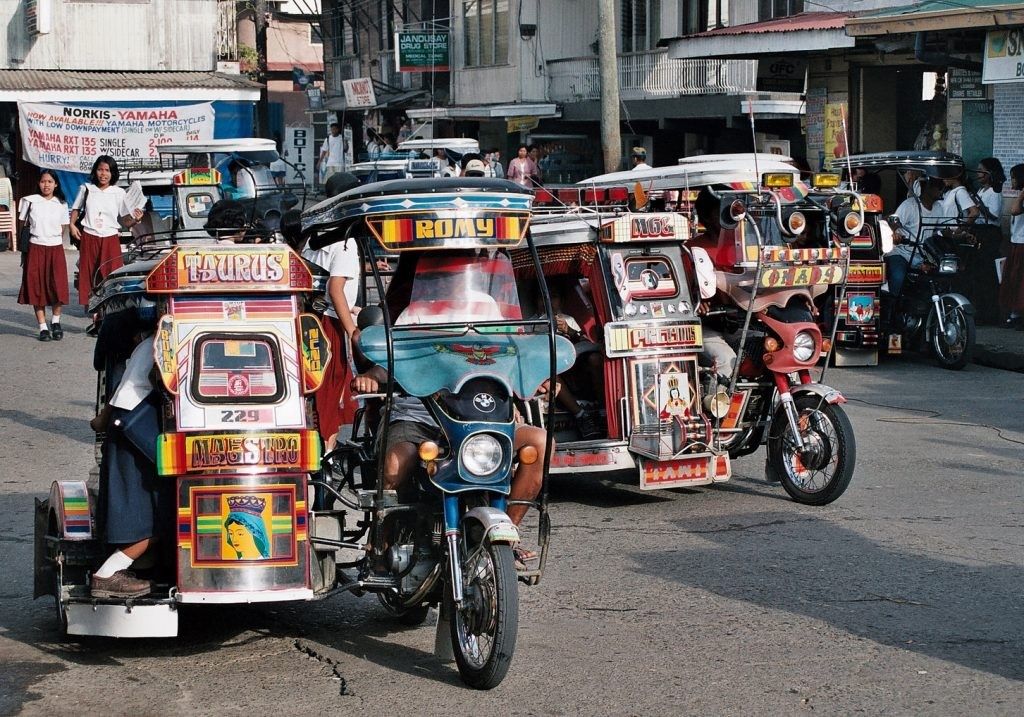 Coalition leaders in Metro Manila led by NCR president Ace Sevilla pledged their support to Go during the first TODA Summit held in Barangay Pinagbuhatan, Pasig City.
File
Metro tricycle drivers support Bong Go
MANILA, Philippines — Former special assistant to the president and 2019 senatorial candidate Christopher "Bong" Go on Saturday got the pledge of support from the National Capital Region-Tricycle Operators and Drivers Association (TODA) Coalition.
Coalition leaders in Metro Manila led by NCR president Ace Sevilla pledged their support to Go during the first TODA Summit held in Barangay Pinagbuhatan, Pasig City.
Earlier in the day, Go went around Pasig City in a motorcade.
He thanked the people of the city for the enthusiastic reception he received from them.
He noted that they had earlier gone into the alleys in Palates, Quezon City and met with the same warm reception.
Go said he goes around the country not merely to pursue his campaign but also to meet with the residents to cheer them up and listen to their concerns.
Speaking at the summit, Go reaffirmed his commitment to champion the cause of the TODA and promote their welfare. He recalled that a chance meeting with Sevilla marked the beginning of his earnest efforts to help the TODA.
"We met at a small eatery in Pasay. We started talking and he said TODA had many complaints…I said I would bring these up to the President.That's why we have a TODA Summit," Go said in Filipino.
Last January, the government held a national TODA Summit in Pasay City to listen to the concerns of the tricycle operators and drivers in the country.
Pro-labor
With less than two weeks before the May 13 elections, various labor groups yesterday joined forces and endorsed nine pro-labor senatorial candidates.
Christian Lloyd Magsoy of Defend Job Philippines said labor groups could muster as many as 40 million votes for senatorial and independent candidates Neri Colmenares, Leody de Guzman, Sonny Matula, Allan Montano and Ernesto Arellano, opposition bets Chel Diokno, Samira Gutoc, Pilo Hilbay and Erin Tañada of the Otso Diretso alliance.
"In the upcoming senatorial elections, Filipino workers will be as empowered and more intelligent voters as ever as we have come up with a pro-labor senatorial slate that will surely bring various key labor issues," Magsoy said.
The labor groups announced their endorsement of the nine pro-labor senatorial bets during a press conference in Intramuros, Manila yesterday, the eve of Labor Day.
Aside from the nine senatorial candidates, labor groups also expressed support for the Kabataan party-list group.
"It is rightful for us workers to support our youth in securing congressional seat and representation in the coming midterm elections to help them pave the way in enacting pro-labor legislation for the benefit of future generation," Magsoy noted.
The nine senatorial candidates and Kabataan party-list nominee Sarah Elago signed the so-called "Labor Agenda 2019" covenant with some leaders of various labor groups.
Diokno vowed to work to stop endo or end of contract, also known as labor contractualization.
Diokno reiterated his support to laws that will improve the minimum wage of all workers.
Various major party-list organizations have endorsed the candidacy of Sen. Bam Aquino.
Bayan Muna, Akbayan, Ako Bicol, Alliance of Concerned Teachers, Anakpawis, Gabriela, Kabataan, Katribu, Migrante, Akap-Bata, Confederation for Unity Recognition and Advancement of Government Employees (COURAGE) and Piston all expressed their support for Aquino for his solid track record in helping the basic sectors of society.