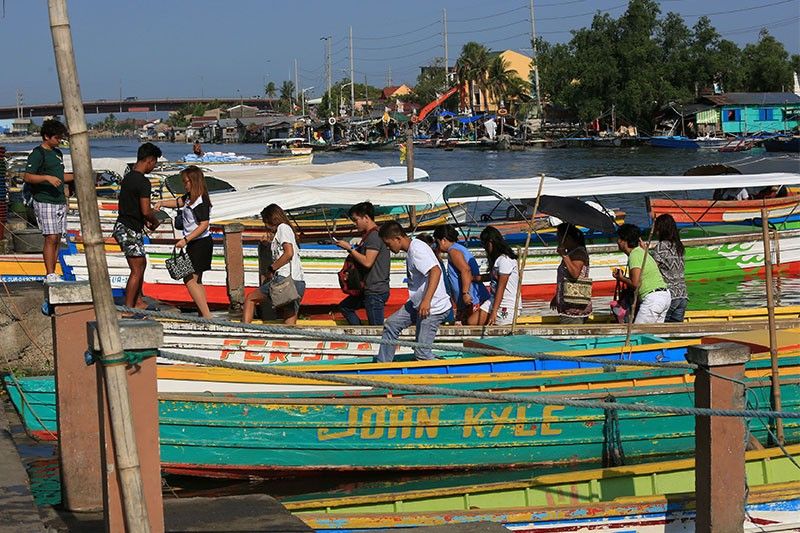 In this Apr. 26, 2019 photo, passengers alight from a boat in Dagupan, Pangasinan.
The STAR/Edd Gumban
7 in 10 Filipinos agree elected officials care about ordinary people
MANILA, Philippines — About seven in 10 Filipinos think that elected officials care for the woes of their constituents, according to a survey from Washington-based Pew Research Center.
The poll released April 29 found that 71% of Filipinos said the statement "elected officials care what ordinary people think" describes their country well while 28% said otherwise.
The Philippines and Indonesia registered the highest ratings on this statement among 27 countries surveyed.
"In both countries, around seven-in-ten or more describe their country as one in which elected officials care about the people, including three-in-ten or more in each who say this describes their country very well," the survey said.
Countries that said this statement does not apply to their situation were Brazil, Greece, Argentina and Spain.
Change not felt
In the same survey, six in 10 Filipinos agreed that "no matter who wins an election, things do not change very much."
The poll revealed that 60% of Filipinos think nothing will change much in the country after an election while 39% only believe that things will change.
"It is worth noting that whether or not things change a lot following an election could be interpreted as either a positive or a negative characteristic of democracy. For some, no change after an election may be a good thing, whereas for others it may be bad," Pew said.
The same study also showed that Filipinos are torn on the issue of corruption.
According to the survey, 43% of Filipinos think that most politicians are corrupt while 56% said this statement does not describe the country.
Opinion on the statement "most politicians are corrupt" are more divided in the Asia-Pacific and Latin America regions.
In general, 18 of 27 countries agree that most politicians in their government are corrupt.
In the Philippines, the survey was conducted from May 28 to July 7, 2018 among 1,181 adult respondents who speak Bicolano, Cebuano, English, Ilocano, Ilonggo and Tagalog.
The survey was conducted using face-to-face interviews, which are either computer-assisted personal interviews or pen and paper interviews.
"For results based on the full sample in a given country, one can say with 95% confidence that the error attributable to sampling and other random effects is plus or minus the margin of error," the survey firm said.