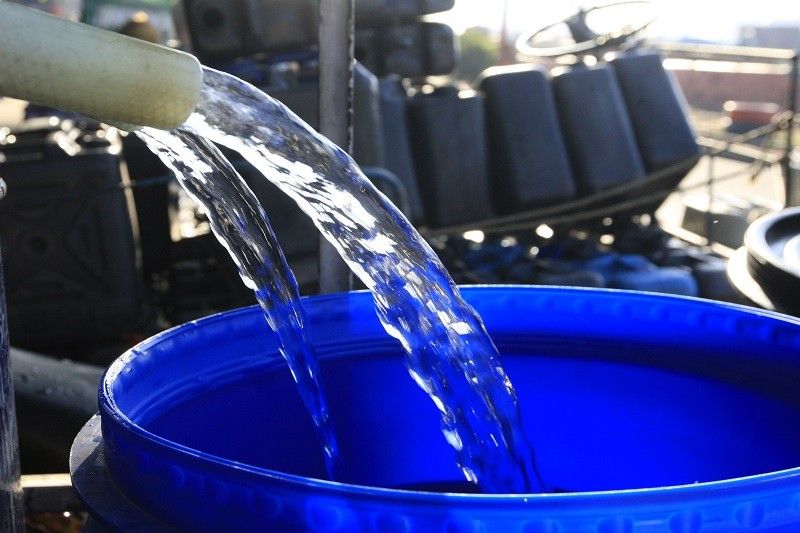 The water level in Angat is projected to be at its lowest by the end of May at 173.13 meters.
The STAR/Edd Gumban, file
Water level in Angat Dam falls below critical level
(Philstar.com) - April 28, 2019 - 12:42pm
MANILA, Philippines — The water level in Angat Dam breached the critical level on Sunday, according to PAGASA data.
Water in the Angat Dam, the source of 96% of Metro Manila's water, dipped to 179.97 meters, below the 180-meter minimum operating water level. The water level was measured early Sunday morning.
The dam's water level was at 180.32 meters on Saturday.
The National Water Resource Board earlier projected water in Angat would go below the critical level, citing the continuous decline of the water level during the dry season and El Niño. It said the water level may go down to 178 meters by the end of April.
RELATED: 'Worst' water shortage hits millions in Manila | Pagasa: Angat Dam may hit critical level in April
A report from The STAR said the water level in Angat is projected to be at its lowest by the end of May at 173.13 meters. It is projected to return to a normal water level of around 212 meters in June with the onset of the rainy season.
Sevillo David Jr., NWRB executive director, earlier said 180 meters is already the threshold and that the board will reduce the allocation for irrigation use by 10 cubic meters per second and focus on providing water for domestic consumption.
Under the Angat operations rule, water releases shall be used in municipal, irrigation and river maintenance, once its level breaks the critical level.
Sevilla added that after the water level plunges below critical level, "it is automatic that we give priority to the water supply in Metro Manila."
"This reduction in irrigation requirement will have no significant impact as far as the cropping season in Bulacan and Pampanga is concerned. This will really help in the level in Angat since we will have to reduce the releases," David was quoted in a press briefing on Friday.
Despite the priority change, David said there is no expected significant change in the water services concerned but it still advised the public to conserve water.
The Ipo and La Mesa dams meanwhile maintained their water levels, which are near the normal high level.
A widespread water shortage hit parts of Metro Manila and Rizal in March, with some areas going without water for more than half a day.
Concessionaire Manila Water said then that the low supply was compounded by more users collecting water in anticipation of service interruptions. — Rosette Adel