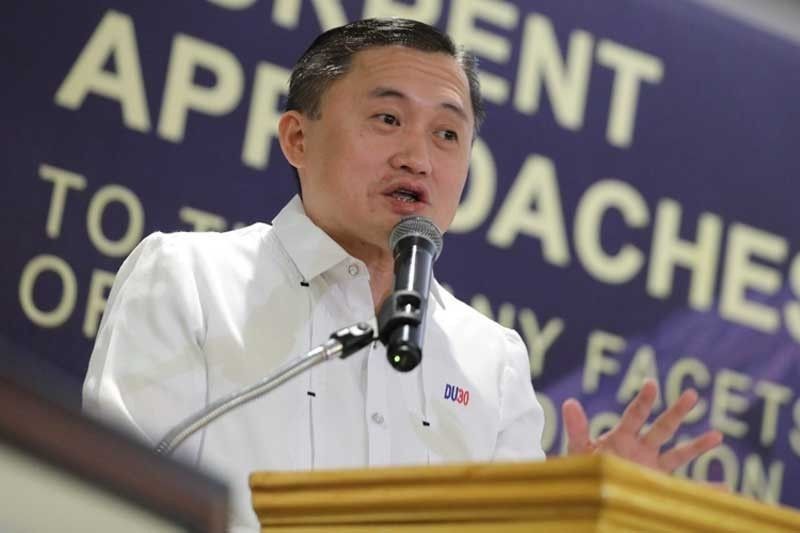 Go vowed to assist in the relief efforts for the victims.
File
Go vows aid for quake victims
(The Philippine Star) - April 24, 2019 - 12:00am
MANILA, Philippines — Senatorial candidate and former special assistant to the president Christopher "Bong" Go assured the victims of last Monday's earthquake of the government's assistance.
"I am saddened by this tragedy. I sympathize with those affected by the earthquake, especially those whose loved ones have died or have been injured," Go said in Filipino in a radio interview yesterday.
Go vowed to assist in the relief efforts for the victims.
He said politics should take a step back to give way to the restoration of basic services and inspection of structures to ensure the safety of persons.
"The rally of Partido Demokratiko Pilipino-Lakas ng Bayan in Bataan has been postponed by the President," Go said.
Go also told the earthquake victims that President Duterte is on top of the situation and has mobilized all concerned agencies and resources of government to help them.
"Let's not panic because our government is here to help," he added.
Go was scheduled to accompany Duterte in his visit to Pampanga to conduct a situation briefing at the provincial capitol.
"I will join the President in inspecting the areas, not only in Pampanga," Go said.
Meanwhile, Go told persons who need medical assistance in Pampanga that they could avail themselves of the services of the Malasakit Center there.
"The Malasakit Center is in San Fernando, Pampanga. It's one of the 34 centers at present," Go said.
The Malasakit Center in Pampanga was launched last Oct. 8 at the Jose B. Lingad Memorial Regional Hospital.