'Not a major earthquake,' Phivolcs assures public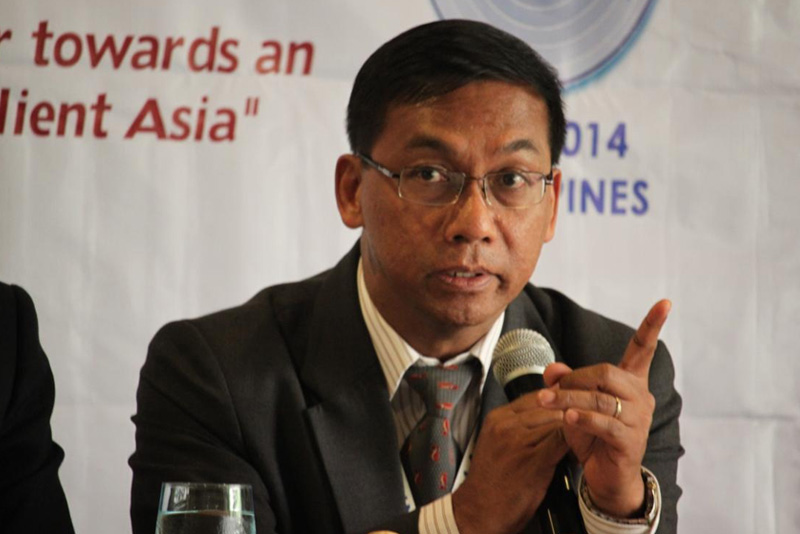 MANILA, Philippines — The magnitude 6.1 earthquake on Monday afternoon caused damage in parts of Luzon and panic on social media, but it was a minor one, the Philippine Institute for Volcanology and Seismology said.
READ: Magnitude 6.1 quake jolts Luzon, rocks Metro Manila
The earthquake that was centered in Castillejos, Zambales was initially reported at magnitude 5.7 but Phivolcs revised this at a press briefing after the quake.
In a phone interview on CNN Philippines, Phivolcs Director Renato Solidum allayed fears that the quake was the so-called "Big One", a hypothetical magnitude-7.2 earthquake on the West Valley Fault.
"This is definitely not a major earthquake," he said, adding the earthquake was in Zambales, but was "felt within 100 kilometers" of the epicenter. He added that no major damage is expected in the Pampanga and Metro Manila areas although the agency had yet to receive a damage report from Castillejos.
"We don't expect significant damage," he said.
RELATED: 'Prepare for the Big One'
State seismologists have repeatedly warned the public that the West Valley Fault is ripe for movement.
The West Valley Fault, Solidum said in a report in 2017, moves roughly every 400 years. The last major earthquake generated by this fault was in 1658.
The 100-kilometer fault traverses parts of Bulacan through Quezon City, Marikina, Makati, Pasig, Taguig and Muntinlupa in Metro Manila; San Pedro, Biñan, Sta. Rosa, Cabuyao and Calamba in Laguna; and Carmona, General Mariano Alvarez and Silang in Cavite.
A 2004 study funded by the Japan International Cooperation Agency for Phivolcs and the Metropolitan Manila Development Authority showed that the magnitude 7.2 quake could kill up to 34,000 people and injure 100,000 others due to collapsed buildings.