Pols reminded: No campaigning on Holy Thursday, Friday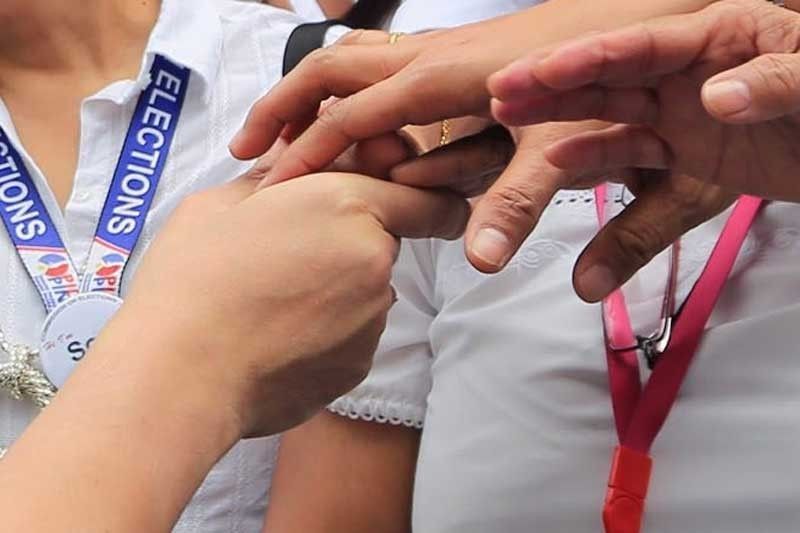 MANILA, Philippines — Campaigning is strictly prohibited on Maundy Thursday and Good Friday, the Commission on Elections (Comelec) said yesterday.
Comelec Commissioner Luie Guia said candidates should refrain from any form of campaigning during these two days in respect for Lent.
"Being a predominantly Catholic country, it's in the law that these days should be considered as a 'quiet period,'" Guia said.
He said there is no need to remove existing campaign materials, but candidates and their supporters should not put up new ones during this period.
Coming out with political advertisements on mass media during these days is a violation of the campaign prohibition, he added.
"There are many ways to promote a candidacy. But it is safe for candidates to just respect the blessedness and holiness of the occasion," Guia said.
Meanwhile, EcoWaste Coalition, an advocate for clean and green election campaign, urged national and local candidates as well as party-list groups to refrain from flooding streets leading to pilgrimage sites with election posters.
"Campaign activities are forbidden by law on Maundy Thursday and Good Friday. However, many candidates and parties may exploit the large throngs of pilgrims visiting religious shrines or performing penitential acts to draw attention to themselves," EcoWaste coordinator Aileen Lucero said.
The group asked the public not to leave trash in churches and pilgrimage sites such as the Our Lady of Peace and Good Voyage Cathedral in Antipolo City and the Our Lady of Lourdes Shrine in San Jose del Monte City.
"We appeal to all pilgrims, especially the youth joining the Alay-Lakad penitential walk, to show concern and respect to your fellow human beings and to the environment by not littering," Lucero said.
No campaign shirts in church
Candidates and their supporters should also refrain from wearing their campaign shirts when going to churches to hear mass or pray to dispel speculation that they are using God's house for political gain, the Catholic Bishops' Conference of the Philippines (CBCP) said yesterday.
CBCP-National Secretariat for Social Action (NASSA) executive secretary Fr. Edu Garigiuez said that while the campaign for the midterm elections is in full swing, campaigning candidates and their supporters intending to enter churches should change clothes.
"Even if there is no law against wearing campaign shirts in churches, you should be sensitive enough and have delicadeza," Gariguez. "Let us respect the house of prayer… Do not receive communion."
He said even Jesus Christ drove away vendors outside the temple because they turned the place into a market.
Gariguez said even on regular days, churches and parishes remind parishioners to dress appropriately when going to mass.
To be in "proper attire" means they have to look decent since they would be joining a community celebration.
"The clothes that they wear in the campaign are not the proper attire for praying (in churches). When you go to churches you are there to pray, to be with the Lord," Gariguez said.
Meanwhile, the Commission on Elections (Comelec) has been urged to consider the plight of senior citizens and persons with disabilities (PWDs) who will vote on May 13.
Lawyer Rico Paolo Quicho, president and first nominee of Sulong Dignidad party-list, said the Comelec should implement measures that would help senior citizens and PWDs find their voting precincts, especially those who have difficulties with mobility.
Quicho cited Republic Act 10366, which mandates the Comelec to establish accessible polling places for PWDs and senior citizens.
The law was first implemented during the 2016 national elections. It requires the establishment of polling places for senior citizens and PWDs at the ground floor.
"However, after the law took effect, many PWDs and seniors were still discouraged from voting due to long queues, difficulty finding their precincts and lack of assistance from election board officers," Quicho said as he lauded the efforts of the poll body to make the elections more inclusive.
"Aside from this, Comelec can install ramps to make polling areas even more accessible. They could also look into how to provide more effective signages and deploy sign language interpreters to assist deaf voters," he said.
White alert
The Department of Health (DOH) has raised a Code White Alert in all government hospitals nationwide in observance of Lent.
DOH Undersecretary Eric Domingo said these hospitals must be on alert for possible influx of patients during the Holy Week.
A Code White Alert requires the 70 hospitals of DOH to be prepared to respond to emergency conditions that will be brought to these facilities.
Hospitals should ensure they have enough manpower such as general and orthopedic surgeons, anesthesiologists, internists, operating room nurses, opthalmologists and otorhinolaryngologists as well as stocks of medicine and medical supplies.
Earlier, the DOH cautioned the public against heat stroke and other diseases they might contract during Holy Week.
It advised Filipinos to bring bottled water and foods properly packed when doing the Visita Iglesia. – With Rhodina Villanueva