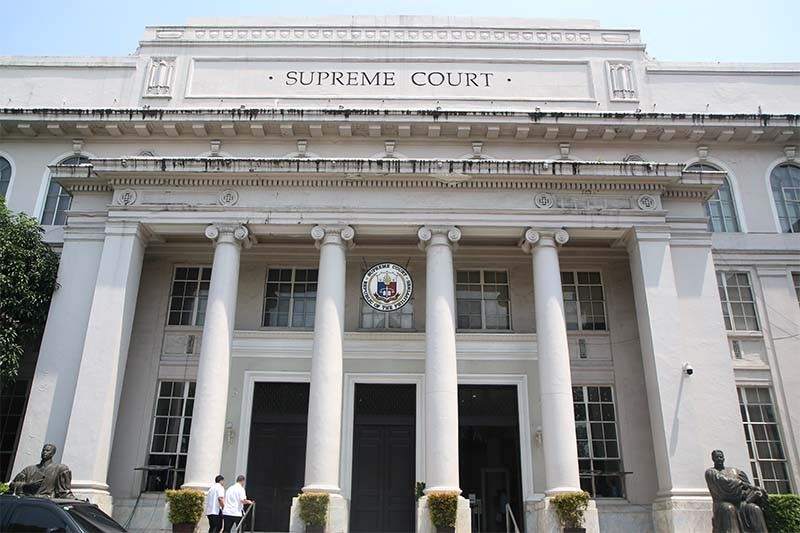 The Supreme Court ordered the release of Lahmodin Ameril, who was arrested in April 2006, due to discrepancy in the evidence presented.
Philstar.com/File
SC acquits drug convict due to discrepancy in markings of evidence
MANILA, Philippines — The Supreme Court acquitted an accused in a selling of illegal drugs case due to a discrepancy in markings on presented evidence against what was contained in the charge sheet.
The SC's Third Division, on March 13, acquitted Lahmodin Ameril, also known as Amor or Mhong over a charge of illegal drug possession. Authorities arrested Ameril on April 17, 2006 for allegedly selling three sachets of shabu.
The high court reversed the Court of Appeals' ruling that upheld a Manila court's 2012 conviction of Ameril for the illegal sale of dangerous drugs under Article II, Section 5 of Republic Act 9165 or the Comprehensive Dangerous Drugs Act of 2002.
READ: SC sets rules on drug-related seizures, arrests
The SC held that the prosecution failed to prove Ameril's guilt beyond reasonable doubt. The high tribunal also ordered his release from detention unless he is being held for some other lawful cause.
The high tribunal noted that the Information or charge sheet filed before the court alleged that Ameril was arrested for selling three transparent plastic sachets containing shabu marked "LAA," "LAA-2" and "LAA."
However, the pieces of evidence, the same caught in the possession of Ameril, presented to the court for the trial were labeled "LLA-1," "LLA-2" and "LLA."
The court stressed that in sustaining a conviction for violation of RA 9165, "the illegal drug itself constitutes the corpus delicti [body of the crime] of the offense."
"Its existence must be proved beyond reasonable doubt," the ruling, penned by Associate Justice Marvic Leonen, read.
The discrepancy in the markings, the court said, "raises doubts if the reins presented in court were the exact ones taken from the accused-appellant."
"Again, it must be emphasized that the seized illegal drugs constitute the corpus delicti of the illegal sale of dangerous drugs. Its identity must be proved beyond reasonable doubt. When there is doubt on its identity, conviction cannot be sustained," the SC added.
Associate Justices Alfredo Benjamin Caguioa, Andres Reyes Jr., Alexander Gesmundo and Rosmari Carandang concurred with the main decision.