Overseas voting begins; Comelec monitors fake news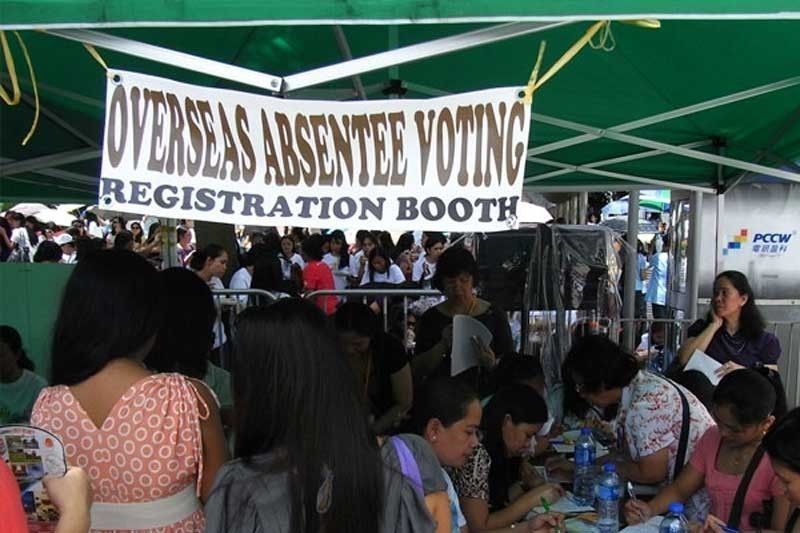 MANILA, Philippines — The Commission on Elections (Comelec) is bracing for the proliferation of fake news as overseas absentee voting (OAV) began.
Comelec spokesman James Jimenez said the poll body is on the lookout for those who will try to disrupt the OAV by spreading false information.
"The biggest reaction we are preparing for is the possible deluge of fake news accounts," Jimenez disclosed. "We call on the public to forward to us any such news or information that they would encounter to the Comelec so that we can quickly find the truth and correct such claims."
He noted that in the 2016 elections, there were fake allegations that one voter got a receipt containing names of people he did not vote for.
The video, Jimenez said, went viral as early as the first day of voting. But he pointed out that the voter claimed that he used a ballpen, instead of the Comelec marker, in some ovals he shaded. Voting machines do not read ballots marked by ballpens.
"That basically set the tone for the attack on the integrity of the election system," Jimenez said, adding that such fake news cast doubt on the credibility of the polls.
Migrante International warned that only a few overseas Filipino workers (OFWs) in Japan will participate in the OAV because they are being required to pay postal stamp to be able to send back their ballots to the Philippine embassy where their votes will be counted.
"The right to vote should be free," it insisted.
It also said that Filipinos in Europe expressed fear of losing their right to vote due to the postal mailing system of voting adopted by the Comelec.
Migrante asked the Comelec to address the issue and promote active participation of the biggest number of OFWs during the one-month OAV.
It added that many registered OAV voters don't have stable addresses and there is no guarantee that they will receive their ballots, or if the returned ballots will be received by the embassies or consulates.
"We are appealing to the Comelec to give OFWs the option to get their ballots from the embassies," Migrante said.