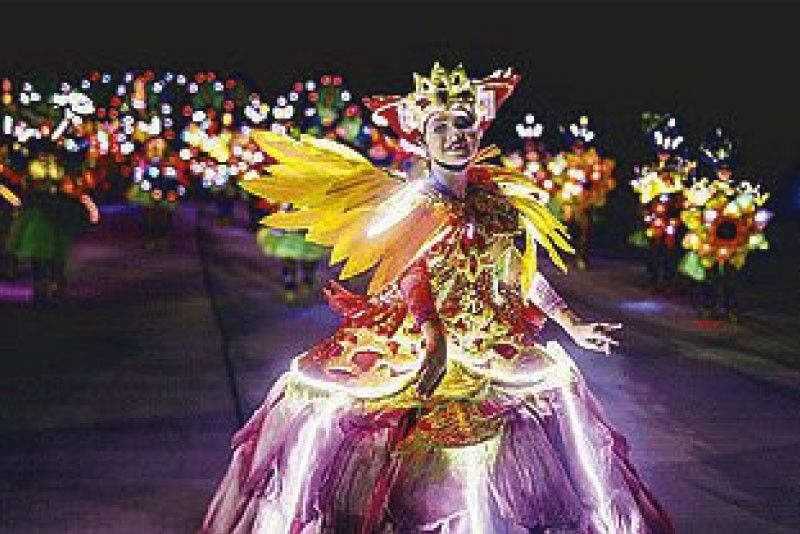 Participants perform during the Sillag Poro Point Festival in La Union.
La Union hosts 8th Sillag Poro Point Festival of Lights
(The Philippine Star) - April 6, 2019 - 12:00am
MANILA, Philippines — The Sillag Poro Point Festival of Lights, the much-awaited summer festival in La Union, is expected to draw more than 100,000 participants in the various activities from April 5-7 at the Poro Point Freeport Zone in San Fernando City.
Launched in 2012, the Sillag Festival is a project of Poro Point Management Corp. in partnership with the provincial government of La Union. PPMC is a subsidiary of the Bases Conversion and Development Authority.
The Poro Point Lighthouse, a unique historical landmark inside the zone, serves as the focal point of the festival. Sillag comes from the Ilocano word "sellag" which means moonbeam or illumination from the moon.
"Sillag Festival is the staging point to accomplish a much bigger objective which is to promote development beyond the confines of the Poro Point Freeport Zone," said PPMC president and CEO Felix Racadio. "Through Sillag, we at PPMC aim to attract domestic and foreign tourists to encourage business and commerce in the City of San Fernando and the rest of the province."
The lights used in main events underscore the parallelism with the Poro Point Lighthouse as a beacon of hope.
Activities yesterday included the launching of the La Union-Batanes tour packages at the San Fernando Airport; other activities set in the afternoon were a trade & food fair, car display, a fun run dubbed Sunset Run for Hope, the ceremonial lighting of the Sillag Village and concert by the group Join the Club.
Lined up for today, April 6, are a children's show, concert by the group Mayonnaise and a street dancing competition where contestants wear light emitting costumes.
On April 7, activities include an air show, cosplay, a lights parade and a pyromusical show.