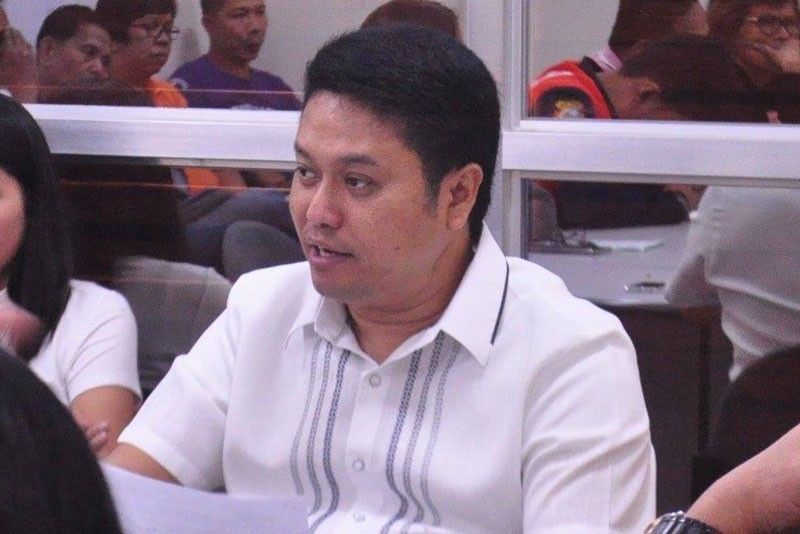 The STAR reported that Daraga, Mayor Carlwyn Baldo returned to work in February, after a local judge ordered his release as he posted bail of P3 million.
Facebook/Carlwyn "Awin" Baldo
Daraga Mayor Baldo faces murder charge over Batocabe slay
(Philstar.com) - April 4, 2019 - 5:12pm
MANILA, Philippines (Updated 6:57 p.m.) — The Department of Justice indicted Daraga, Albay Mayor Carlwyn Baldo over the killing of Rep. Rodel Batocabe (AKO Bicol party-list) in a gift-giving event last December.
State-run PTV4 reported that Acting Prosecutor General Richard Fadullon said that the Justice department has filed two counts of murder and six counts of attempted murder against Baldo.
The DOJ, in its resolution later made public, also named the following as Baldo's co-accused:
• Christopher Naval alias Tuping
• Emmanuel Rosello alias Boboy
• Jaywin Babor alias Gie
• Henry Yuson alias Rommel Yuson
• Rolando Arimado alias Lando, R.R.
The six are facing two counts of murder over the killing of Batocabe and his security aide.
Fadullon, in a text message, added that the six are also facing six counts of attempted murder charges.
The prosecutors also indicted Danilo Luella as an accomplice for double murder. He is also facing six counts of attempted murder charge.
Justice Secretary Menardo Guevarra said the information or the charge sheet has been filed before a Legazpi court.
"Clearly, all the elements in the crime are present because Rodel Batocabe and Orlando Diaz were killed; the respondents admitted to killing them; and the killing was attended by treachery, evident premeditation and in consideration of a price, reward or promise," the resolution read.
"In the case at bar, the above-named respondents admitted to having come to an agreement to kill Rep. Batocabe. They coordinated with each other from the planning to the preparation and to the execution stage... Because of their conspiracy, the act of one is at the act of all. Hence, collectively responsibility replaced individual responsibility," it added.
Police arrested Baldo on January 22 during the implementation of a search warrant after unlicensed firearms were found inside his residence.
A witness and six suspects tagged Baldo as the mastermind in killing Batocabe, who was running for mayor in the 2019 polls.
The town mayor has denied his hand in the killing.
The STAR reported that the town mayor returned to work in February after a local judge ordered his release as he posted bail of P3 million.
Batocabe and his bodyguard SPO2 Rolando Diaz were shot dead during a gift-giving activity for senior citizens and persons with disabilities last December 22.
The alleged gunman, Henry Yuson, claimed he was offered P5 million to have Batocabe assassinated so Baldo could keep his post as mayor of Daraga.
But Baldo earlier denied that he had a hand in the congressman's killing.