Make law on honesty in public office, De Lima told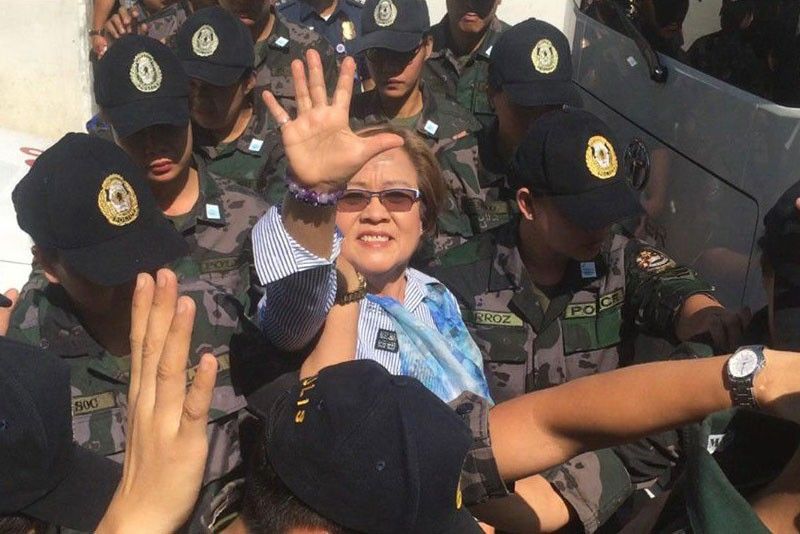 DAVAO CITY, Philippines — Presidential daughter Sara Duterte-Carpio has dared detained Sen. Leila de Lima to make a law that requires honesty for Filipinos who want to run for public office.
"You are a senator, and honesty about your involvement in the illegal drugs business is under scrutiny by the courts. How about you make a law adding honesty as a requirement for all Filipinos before they can run for public office?" she said in an open letter to De Lima yesterday.
She minced no words against De Lima, who earlier said both Carpio and presidential spokesman Salvador Panelo represent what is wrong and how things could be worse for government.
Carpio, who is also the mayor of Davao City, called De Lima "the worst" because she is "intelligent and dumb all in one head" as she blasted her for "attacking me without reading the entire transcription of my statement and comprehending what I said."
"If I am an example of what is wrong and what could be worse for our government, you just described yourself as well," she said. "You are the worst because you are intelligent and dumb all in one head. You are the only person from the Black Hole (opposition) who said it right."
De Lima had insisted that before one asks if a candidate is educated, the first question should be about his or her honesty.
Under the present law, those qualified to run for senator must be natural-born citizens, at least 35 years old on election day, able to read and write, a registered voter and a resident of the Philippines for at least two years.
In clarifying her statement about honesty, Carpio said it should not be the opposition that would set the requirements of a candidate and that honesty is not an issue for any candidate.
"Therefore, Black Hole candidates, who are themselves liars, should not attack a candidate in that manner. I used the same argument on the issue of a college degree or inclusion in the narco list," she added.
In the P.S. portion of her open letter, Carpio challenged De Lima to craft an honesty law instead.
"Maybe then you can save the government from yourself, Inday Sara, Leni, Digong, Panelo, Alejano, Hilbay and all the de Limas of the universe," the postscript read.