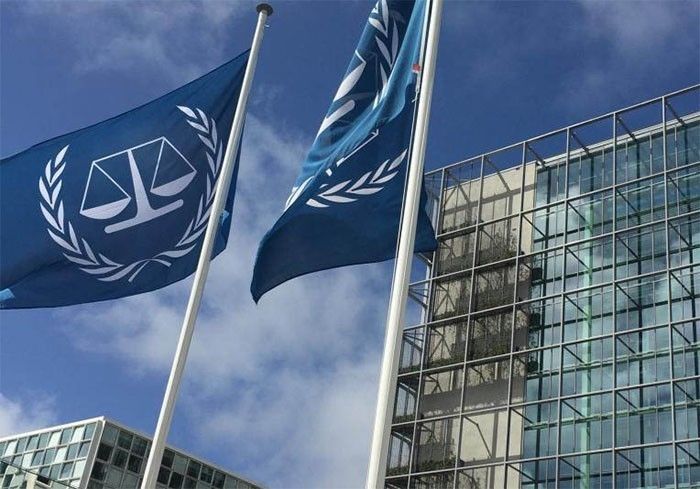 The seat of the International Criminal Court in the Hague, Netherlands is seen in this photo release by the International Commission of Jurists, a non-governmental organization advocating for human rights.
ICJ/Released
CHR says Filipinos 'bound to lose' on eve of Philippines' split from ICC
(Philstar.com) - March 16, 2019 - 5:57pm
MANILA, Philippines — The Commission on Human Rights on Saturday said the Filipino people is "bound to lose" in the end after President Rodrigo Duterte pulled the Philippines out of the International Criminal Court amid strong calls for an external probe into his deadly narcotics crackdown.
Last year, the Philippines notified the United Nations secretary-general of its decision to withdraw from the Rome Statute, the ICC's founding treaty, a month after the court announced it would conduct a preliminary examination into a communication filed by a lawyer accusing Duterte of crimes against humanity.
Duterte's withdrawal from the treaty will take effect on March 17, Sunday, or a year after Manila officially informed the UN that it was quitting the ICC—the only permanent international judicial body to try individuals for genocide, crimes against humanity and war crimes.
In a statement, the CHR said the Philippine government's move to leave the Hague-based court was a "reversal of the country's commitment to international treaty obligations, particularly in ending impunity."
"In the end, it is the Filipino people who is bound to lose when they no longer have the recourse in times when local justice systems fail in protecting them. It is then impunity that wins as a consequence of withdrawal," the CHR said.
"The best way to move forward is to cooperate in ICC's preliminary examination and demonstrate its commitment in ending impunity, rather than blocking avenues in seeking justice—and perhaps reconsider its withdrawal from the Rome Statute as stronger sign of its dedication to the rule of law and human rights," it added.
The Philippines would become the second country to leave the international tribunal, which prosecutes the world's worst atrocities, should the withdrawal take effect.
However, under the Rome Statute, which the Philippines ratified in 2011, the withdrawal would not shield Duterte from possible indictment, as criminal investigations and proceedings that started at the time the country was a member would still continue.
Two groups of petitioners—opposition senators and the Philippine Coalition for the ICC—had asked the Supreme Court to declare the Executive branch's withdrawal as "invalid or ineffective" due to lack of concurrence from at least two-thirds of the members of the Senate.
Oral argument was held on the petitions, and the case was deemed up for decision after the parties submitted their respective memoranda. But the SC has yet to issue a ruling on the cases. — Ian Nicolas Cigaral with reports from Kristine Joy Patag and Gaea Katreena Cabico