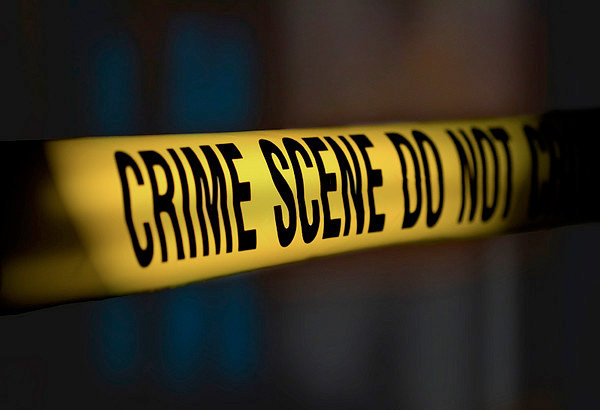 Lawyer Rex Jasper Lopoz, 41, was gunned down by unidentified men on March 13 evening in front of a shopping mall in Tagum City, Davao del Norte.
File
HRW: 38th lawyer killed since Duterte admin possible 'drug war murder' victim
(Philstar.com) - March 16, 2019 - 11:53am
MANILA, Philippines — The slay of another Philippine lawyer — the 38th to have been reported killed since the start of the administration of President Rodrigo Duterte — could be a case of "drug war murder," Human Rights Watch said.
Lawyer Rex Jasper Lopoz, 41, was gunned down by unidentified men on Wednesday evening, March 13, in front of a shopping mall in Tagum City, Davao del Norte.
The Integrated Bar of the Philippines condemned the killing, noting that Lopoz's death is the most recent "in a quick succession of violent attacks" against members of the Bar.
In a statement dated Friday, March 15, the New York-based human rights group said the killing of lawyers in the Philippines could threaten the country's justice system.
"The government has subjected journalists, activists, priests, and religious leaders who have been critical of the 'drug war' to a withering campaign of vilification and harassment, including through social media," HRW said.
"The killing of lawyers who represent members of the poorest, most marginalized parts of Philippine society, including many of the victims of the 'drug war' and their families, has a devastating impact on access to justice in the Philippines," it added.
"By silencing a lawyer, many victims are also silenced. But then perhaps that is the purpose."
Citing reports, HRW said Lopoz's family believes he was killed because he was representing defendants in drug cases, and that his murder was linked to the Duterte administration's war on drugs.
The IBP said there have been so many deaths "we are almost losing count."
"The series of unsolved crimes against lawyers has germinated a dark halo of fear that has paralyzed the most important pillars of the justice system," the IBP said.
"Murder and other forms of mindless violence have no place in civilized society. Lawyers are professionals who must not be associated with the perceived crimes of their clients," they added.
The IBP renewed their call to the Supreme Court to conduct a thorough and impartial investigation into the killings of Filipino lawyers.
They urged the Philippines' highest court to convene a dialogue among the SC, IBP, state security forces and other organizations to ensure the safety of lawyers nationwide.
Chief Justice Lucas Bersamin, last year, said that he would seek his colleagues' agreement to conduct an independent probe into the killings of lawyers in the country. — Ian Nicolas Cigaral with a report from Kristine Joy Patag