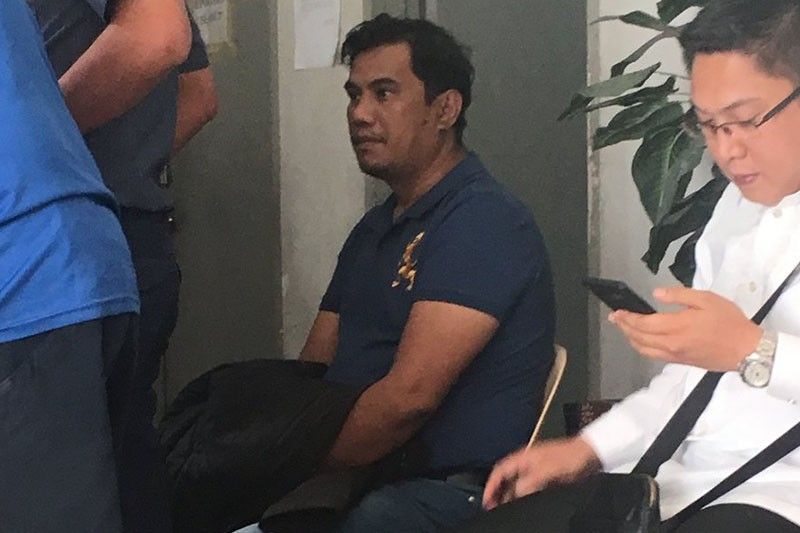 Marawi City Vice Mayor Arafat Salic was brought to the Department of Justice on Friday, March 15, 2019, for inquest for rebellion complaints.
The STAR/Evelyn Macairan
Prosecutor orders release of Marawi Vice Mayor Salic arrested for rebellion
(Philstar.com) - March 15, 2019 - 2:28pm
MANILA, Philippines — A state prosecutor on Friday ordered the release of Marawi City Vice Mayor Arafat Salic who was arrested for allegations of rebellion earlier this week.
The STAR reported that Senior Assistant State Prosecutor Peter Ong ordered the release of Salic as his case was not "inquest-able" and should undergo preliminary investigation.
Authorities arrested Salic for rebellion at the city hall on Wednesday.
DOJ Senior State prosec Peter Ong say the rebellion case vs VM Salic is not "inquestable". He said it should be regular prelim Investigation. ?@PhilippineStar? pic.twitter.com/fR3gtguvbY

— evelynzmacairan (@EZMacairan) March 15, 2019
Col. Romeo Brawner, commander of the 103rd Infantry Brigade, said that Salic "is included in the Office of the Martial Law Administrator Arrest Order dated Sept. 4, 2017 for rebellion case."
READ: Martial law arrest order: 310 terrorists, supporters
In a report by ABS-CBN, Ong explained that Salic was not caught in the act of committing crime nor was a subject of a hot pursuit.
The Marawi vice mayor was arrested while he was in the city hall.
"This cannot be accepted as an inquest case," Ong said.
An inquest investigation involves cases where the subject was arrested without the warrant of arrest. The inquest prosecutor is tasked to determine whether the arrest was validly effected.
Ong said that Salic would be ordered released temporarily for the preliminary investigation proceeding.
Lawyer Mohammad Nabil Mutia, Salic's counsel, explained that their next step would be filing a counter-affidavit in defense of the military's allegations. — Kristine Joy Patag with a report from The STAR/Evelyn Macairan