Comelec set to pilot test voter verification system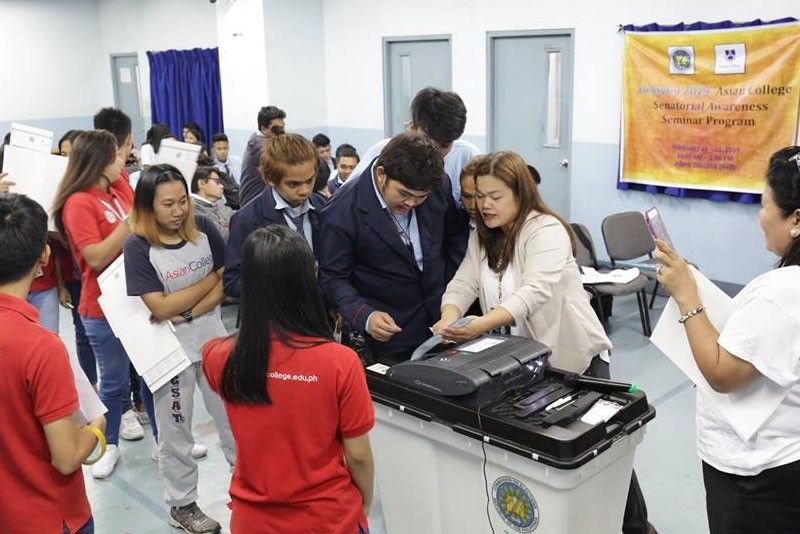 MANILA, Philippines — With the good performance of the Voter Registration Verification System (VRVS) during field tests, the Commission on Elections (Comelec) is now looking forward to pilot testing it during the May 13 midterm polls.
According to Comelec spokesman James Jimenez, the VRVS machines functioned "100 percent" as they were programmed during the recent field tests in Manila, Quezon City, Cavite, Pangasinan, Cebu, Negros Occidental, Davao del Sur and Zamboanga del Sur.
"The results of the field tests are good. The machines were able to identify names that they should identify, meaning those not registered got positive hit," he said in an interview.
The Comelec is pilot testing some 35,000 units of VRVS machines, which were designed to identify voters through live scanning of the fingerprints of voters assigned in a particular polling precinct.
"The point of VRVS is simply to determine whether or not a person is eligible to vote where he is presenting himself to vote… Our expectation is high because of the good performance of the machine," Jimenez said.
He assured registered voters whose names and information may not appear on the machines that they will still be able to vote because their names could still be checked with the Election Day Computerized Voters List.
Jimenez noted though that while the machines can enhance the automated elections, it could also delay the voting hours by around five minutes.