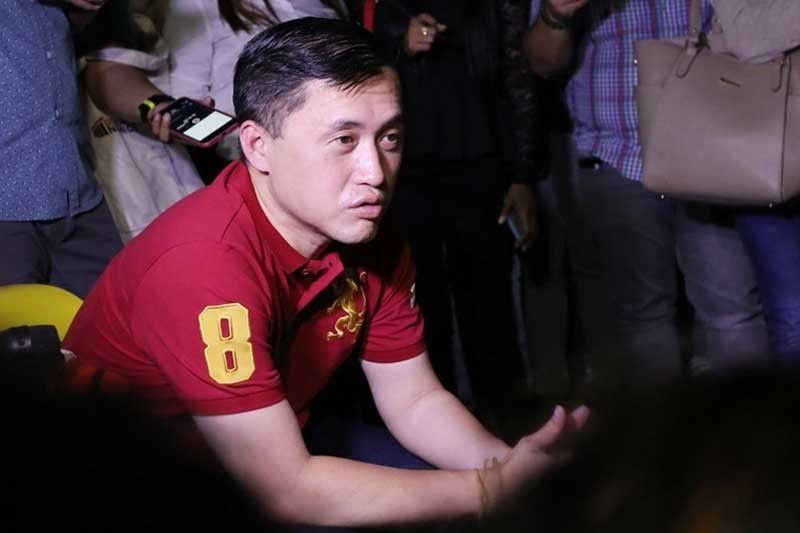 "Don't believe the critics, we are not using government funds in our campaign. Many Filipinos are supporting us because they believe in our President," Bong Go said.
Bong Go claims no government funds used in admin bets' campaign
(The Philippine Star) - March 6, 2019 - 12:00am
MANILA, Philippines — Former presidential assistant and senatorial candidate Christopher "Bong" Go yesterday gave assurance that no government funds are being used in the campaign of administration candidates.
"Don't believe the critics, we are not using government funds in our campaign. Many Filipinos are supporting us because they believe in our President," Go said.
Go made the statement after opposition senatorial candidate Magdalo Rep. Gary Alejano claimed the Department of the Interior and Local Government had authorized barangay officials to spend government funds for campaign materials with Go's name.
Alejano claimed there were campaign materials such as T-shirts bearing Go's name that were distributed during the Liga ng mga Barangay sa Pilipinas national assembly in Manila late last month.
"I have no idea about it," Go said, adding he is not foolish to commit that election offense.
"You better ask the organizers. I urge the supporters not to use my name without my knowledge and consent," he said.
Go added he made a suggestion to Interior Secretary Eduardo Año to remind the leagues of elective officials to exercise political neutrality in their activities.
Año slammed Alejano for the allegation, saying it was fake news.
"Liga ng Barangay is an independent activity initiated by the national league officers. They have their own organizers. I just provided the guidelines so that the activity is in accordance with the law," Año said.
"I will never allow any irregularity in my department, much more spend fund for unauthorized activity. Those who made the allegations should show proof rather than entertaining fake news," he added.
Año said he knows that Go won't allow or tolerate such illegal activity.
"I also know Bong Go and he will not allow barangay captains to spend a single centavo for him," Año added.
Go stressed there are many groups and individuals who have been using his logo or pictures without his consent.
"That is why I am discouraging them. Please do not put any campaign materials or posters anywhere without my consent. I am appealing to strictly follow the election laws. Instead of donating to our campaign, just give it to those who need most," Go said.
Go said he no longer needs additional promotional materials because people are reminded of his name practically in every street intersection, including the green traffic light.
Go said President Duterte himself has sternly warned government officials and offices from getting involved in partisan political activities.
He is committed to serve the President and the people regardless of what position he holds, he said.
Bong Go emerged as the highest spender in pre-campaign advertising, according to a report by the Philippine Center for Investigative Journalism.
He spent P422 million in advertisements from January 2018 to January 2019, before the official start of the campaign period for the 2019 midterm elections.
His Net Worth declared in his latest Statement of Assets, Liabilities and Net Worth was P12.8 million, the report showed.