Comelec to look into debate proposal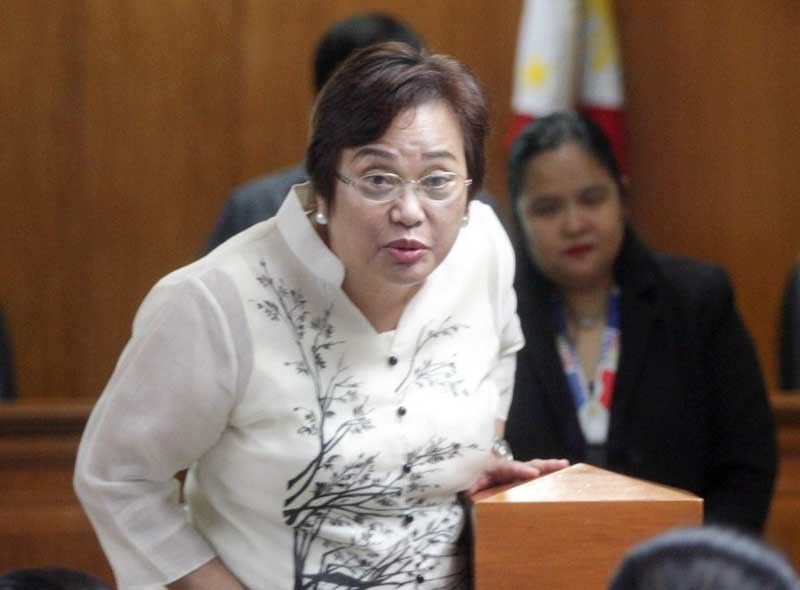 MANILA, Philippines — The Commission on Elections (Comelec) will look into the request of five opposition senatorial bets of the Otso Diretso alliance to organize a public debate with their counterparts in the administration-backed Hugpong ng Pagbabago.
According to Comelec Commissioner Rowena Guanzon, they still have to study if the request of Gary Alejano, Florin Hilbay, Romulo Macalintal, Samira Gutoc and Erin Tañada is feasible.
"We will discuss that in the en banc meeting," she said.
On Thursday, the five candidates filed a formal request with the Comelec to set a debate with Hugpong senatorial bets so the voters would know their platform and position on various issues, including the TRAIN law, unsolved murders, corruption, unemployment and local waters.
Last Feb. 25, no one from Hugpong showed up at Plaza Miranda in Quiapo, Manila where Otso candidates waited for them for a debate.
But Comelec spokesman James Jimenez noted in a previous interview that the presidential debates held during the 2016 polls were primarily organized not by the poll body but by media entities, which have the resources to do so.
He added that in holding a debate, all concerned candidates must be invited and given equal time to discuss their sides.
To educate the voters, the Comelec has been conducting a demonstration roadshow on the actual use of the vote counting machines (VCMs).
According to Jimenez, they are accepting requests to do voter demonstration and lectures to familiarize voters with the operations of VCMs that will be used in the May 13 midterm polls.
"In order to request for VCM demos just send us a letter at aesdemonstration@gmail.com. Basically what's happening is we will send VCM equipment so that our field officers will be able to conduct VCM roadshows on their own," he said.
Jimenez noted this is open to "special interest groups" like the media, academe, political parties and other stakeholders, including "the people who are not happy with the automated election system."
In doing the demonstration, the Comelec has "guidelines for requests" including the number of participants and certain requirements on logistics.
He added by the third week of April, they will have to stop the demonstration because the "demo machines will have to go into the pool of reserved machines" by that time.
A group of government employees has lamented that while top officials who have control over resources, power and influence are allowed to campaign, rank-and-file employees are prohibited from campaigning for or against candidates or parties they wish to support.
Santiago Dasmariñas, vice president of the Confederation for Unity, Recognition and Advancement of Government Employees, said this is patently unjust and discriminatory.
"Though the 1987 Philippine Constitution states that 'no office or member of the civil service shall engage, directly or indirectly, in any electioneering or partisan political activity,' its implementation is biased against small employees." – With Rhodina Villanueva