PhilHealth needs P22 billion in 1st year of universal health care
February 27, 2019 | 12:00am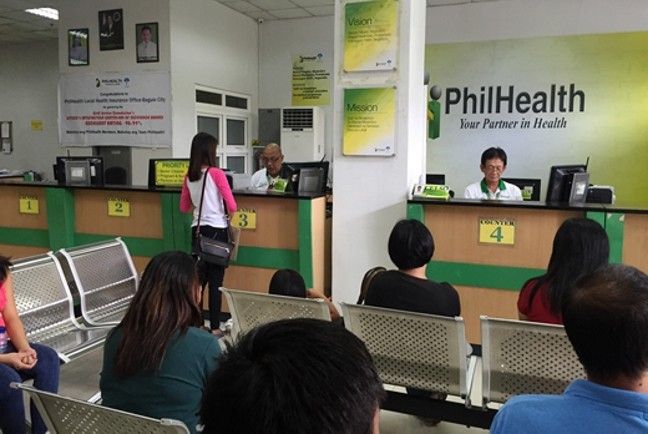 MANILA, Philippines — The government needs some P22 billion to implement the Universal Health Care (UHC) law in its initial year, the Philippine Health Insurance Corp. (PhilHealth) said yesterday.
PhilHealth president and chief executive officer Roy Ferrer said they stand to get P18 billion through the General Appropriations Act and P217 billion from premium collections.
Ferrer noted that aside from this, PhilHealth will also receive funds from the Philippine Amusement and Gaming Corp. and Philippine Charity Sweepstakes Office. This means that there is a shortage of P22 billion to implement the UHC law, which mandates the automatic enrollment of all Filipinos in PhilHealth, among others.
Ferrer, however, said they are looking forward to their share from the revenues that will be generated by the sin taxes from tobacco and alcohol to address the funding gap.
Under the UHC law, PhilHealth will also have to expand its benefit packages for treatment and diagnostics.
Ferrer added that to strengthen PhilHealth's fund life, they are "aggressive" in collecting premiums and, at the same time, "prudent" in their spending.
Ferrer, however, assured the public they "do not compromise the services that we are giving to our members."
PhilHealth vice president for actuarial Nerissa Santiago admitted that the benefits the agency could offer and expand over the next years will depend on the funding they would receive.
Santiago cited for instance that they could increase the benefits "in terms of support" value and control "out of pocket" payments by members if the funds will be released early.
"We are positive that we can have (sufficient) revenues (from tax increase) and it can also help in leveling down the number of smoker and drinkers," she added.
If this will still not be enough, PhilHealtth will ask Congress for more funds.