Duterte on clergy sex abuse summit in Vatican: 'I told you so'
February 22, 2019 | 12:00am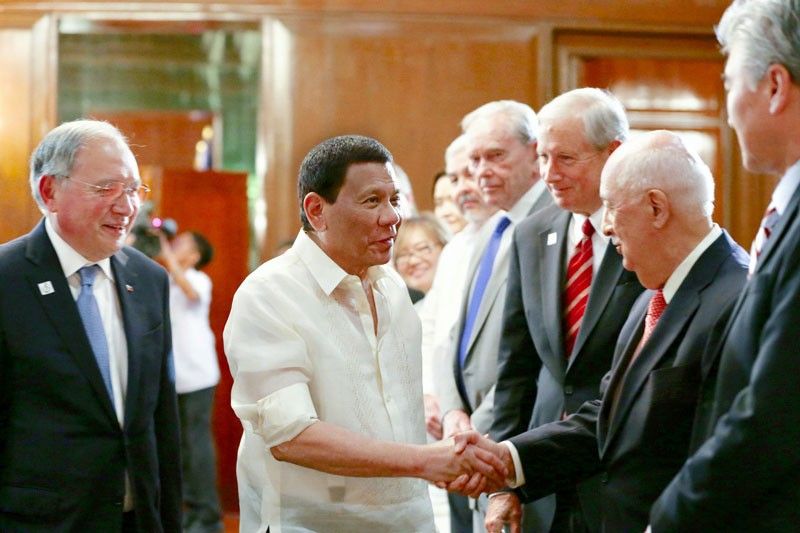 MANILA, Philippines — President Duterte, who claimed to have been molested by a priest when he was a student, hurled fresh tirades against the Catholic Church on the eve of an unprecedented summit on clergy sex abuse in Vatican.
Duterte said the summit called by Pope Francis proved that he was right about the abuses of Catholic clergymen.
"Was I wrong all along? I told you so," the President said during the signing of two laws yesterday in Malacañang.
"Right after we were abused and the pope now is calling for a summit to address this particular problem because four out of five, according to Rome, priests are gay," he added, although the Vatican was not reported to have issued such statement.
Duterte made the remarks as church leaders from around the world are preparing for a summit that will tackle sexual abuses involving members of the clergy. Pope Francis, top Vatican officials and more than 100 bishops will be attending the summit, which is expected to focus on the bishops' responsibility to protect their flocks, the effects of shirking those responsibilities and the need for transparency.
Duterte has been at odds with the Catholic Church because some bishops have criticized his war on illegal drugs, which has left more than 5,000 people dead.
He claimed that he and his batchmates at the Ateneo de Davao University high school were molested by a priest named Mark Falvey.
"Every Friday, Friday mass, magkumpisal tayo. Eh, mag-confess kayo, yung b**** mo jina-jumble-jumble. Dalawa kaya yan, di nila alam yung akin tatlo (we hear confession. We confess. Your testicles are jumbled. There are two. They did not know I have three)," he said.