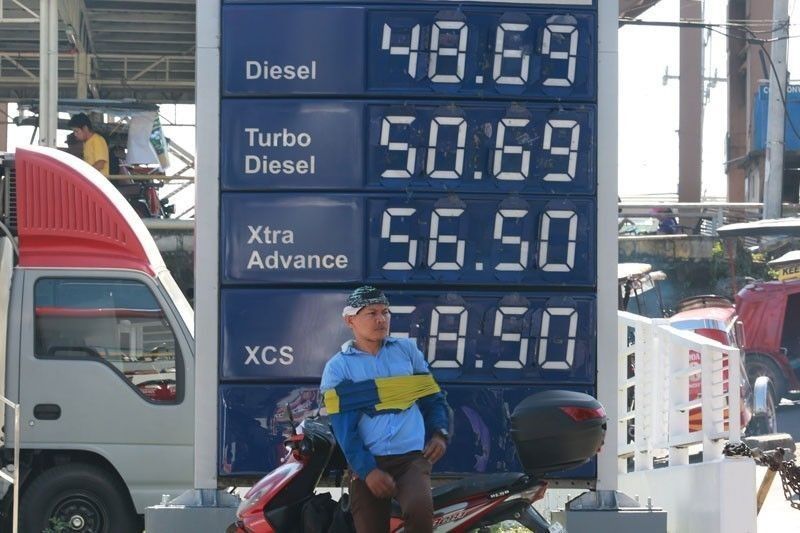 Senatorial candidate Leody de Guzman refutes Duterte on oil price hikes
File photo
'Untrue' Duterte can do nothing on oil prices, labor leader running for senator says
MANILA, Philippines — Senatorial candidate and labor leader "Ka" Leody de Guzman said in a statement on Wednesday that it "was not true" that President Rodrigo Duterte could do nothing on the rising price of crude oil.
De Guzman, chairman of Bukluran ng Manggagawang Pilipino, was reacting to a claim made by President Rodrigo Duterte earlier this week that because the Philippines has no oil reserves of its own, it cannot do anything when global prices rise.
"Even if you hang me, wala tayong magawa. Bitayin mo man, ako 'pag tumaas 'yung oil tataas talaga 'yung presyo (even if you hang me, if oil prices rises, prices also rise) because everything that you see is a product of oil," the president said in a speech in Maguindanao.
De Guzman, a candidate under the Partido Lakas ng Masa, said Wednesday that the statement is "untrue" and is "only guarding the interests of the foreign bankers financing his 'Build, Build, Build' program."

De Guzman appeared on the GMA senatorial debates on Sunday, where he said he is running on a platform of labor reform and seeking an end the practice of labor contractualization.
"For starters, the Duterte is already implementing the second tranche of the excise tax imposition under his tax reform package. This, he can immediately suspend it by simply issuing an executive order," said de Guzman.
He was referring to the The Tax Reform for Acceleration and Inclusion Law, which lowered income taxes but raised excise taxes on oil products.
In September and October 2018, when the Phlippines was hit by the highest inflation in nearly a decade, it was announced that Duterte would issue an order to suspend the imposition of the second tranche of fuel excise taxes.
No order was issued and fuel prices eventually went down.
Under TRAIN, the imposition of the second tranche would have been suspended "when the average Dubai crude oil price based on Mean of Platts Singapore (MOPS) for three months prior to the scheduled increase of the month reaches or exceeds $80 per barrel."
According to latest world oil prices, Dubai crude is currently down to $61.65 per barrel from $78.96 per barrel in October last year.
Excise tax needed for infra projects
Presidential spokesperson Salvador Panelo explained last year that they decided to push through with the excise taxes because the government needed the revenue for budget requirements from infrastructure programs.
TRAIN's excise taxes scheduled increases every year for three years each January 1, when duties were increased by P2.50 per liter for diesel, P1 per kilo of LPG, and P2.65 per liter of regular and unleaded gasoline.

TRAIN raises the levy on regular and unleaded gasoline to P7 from a previous tax of P4.35.
"If Duterte really wishes to lift the yoke on the shoulders of the masses and shield them from further sinking into poverty then all he has to do is have the political will to cease the collection of levies. The people are already overtaxed, underpaid and are gravely in need of social services," de Guzman explained.
The Makabayan bloc of the House of Representatives reiterated their appeal to the Supreme Court earlier this week to stop the implementation of the TRAIN law.
Bayan Muna Rep. Carlos Zarate said it is the high court that could prevent TRAIN from further wreaking havoc on the public and making the poor poorer.
READ: Makabayan to SC: Stop that TRAIN

"It is likely that inflation this February and the coming months would be even higher because the four-percent inflation in January is just the preliminary effect of the TRAIN Law," he said.
Its Senate bet Neri Colmenares said in a separate statement saying that Bayan Muna has filed several bills in Congress to mitigate oil price hikes which just "gathered dust."
Reelectionist Sen. Paolo Benigno Aquino IV, running under the opposition's "Otso Diretso" slate, has also called for the suspension of the excise tax on several occasions.