House withdraws approval of death penalty for drugs
February 7, 2019 | 12:00am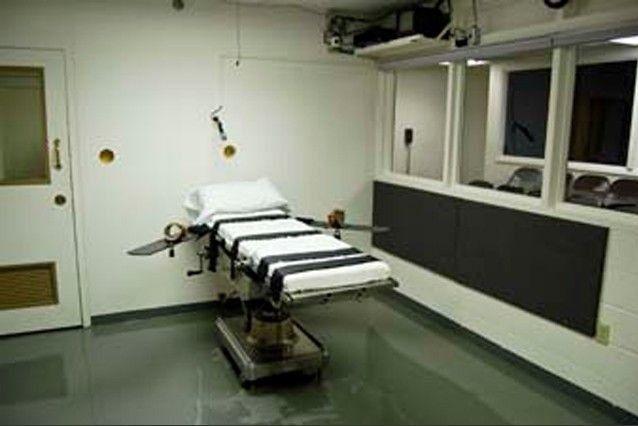 MANILA, Philippines — The House of Representatives has withdrawn its approval on third and final reading of a bill that would have re-imposed the death penalty on convicted drug offenders, particularly those found committing the offense during parties, social gatherings and meetings.
House Bill 8909, principally authored by Speaker Gloria Macapagal-Arroyo, was pulled out in plenary yesterday after the measure was approved on Monday. The measure would have upgraded the penalty from "life imprisonment to death" for violators of the Dangerous Drugs Law.
It was not immediately clear what triggered the House's decision. President Duterte is being urged to veto alleged pork barrel insertions in the 2019 budget program, which remains pending.
With an overwhelming vote of 172-0, the chamber earlier gave its go-signal to the bill seeking to strengthen the drug campaign of Duterte by proposing amendments to the Comprehensive Dangerous Drugs Act of 2002 (Republic Act 9165).
It was under Arroyo's presidency in 2006 that the death penalty in the country was abolished.
It was her vote against the restoration of capital punishment that cost her the deputy speakership in 2017 or during the House leadership of Pantaleon Alvarez. The latter had threatened his colleagues with severe consequence if they defied the administration stand on death penalty.
Section 13 of HB 8909 proposed that persons found in possession of dangerous drugs in parties, social gatherings or meetings would be meted life imprisonment to death, and fined P500,000 to P10 million.
It likewise expanded the definition of drug trafficking as "illegal cultivation, culture, delivery, administration, dispensation, manufacture, sale, trading, transportation, distribution, importation, exportation, chemical diversion" and having "precursor chemicals."
The proposed bill, which at present only penalizes importation of drugs, has also sought to upgrade and improve RA 9165 by punishing persons or group of persons found guilty of exporting dangerous drugs.
It will also make valid for only three months the certificates issued by drug testing centers from the usual one-year validity period. Athletes will be required to undergo drug testing twice a year.
"I am fully aware of the dangers, as well as the irreparable damage, that this menace has brought our people, our children and how the entire future of our country has been compromised," Surigao del Norte Rep. Robert Ace Barbers, chairman of the House committee on dangerous drugs, said.
"Senseless killings, irreversible brain damage and a completely wasted populace are but some of the realities we face with the proliferation of illegal drugs," he added.
Meanwhile, Sen. Joseph Victor Ejercito said he would rather have RA 9165 amended to allow greater access to medical cannabis instead of crafting a new law for the same purpose.
"We will look at the rules of the RA and FDA (Food and Drug Administration) rules and regulations to make it easier and make it (medical cannabis) cheaper as we found out masyadong mahal (so expensive). As long as there is safeguard against abuse," Ejercito told reporters after a public hearing on the matter initiated by the Senate committee on health and demography, which he chairs.
"But probably I can only ask DDB (Dangerous Drugs Board) and FDA that those really suffering be given access immediately while we are deliberating on the bill," he added.
"We will discuss this, so probably if only amendment, it will be easier for those that are in need, less prohibitive," he said.
Officials of Department of Health, doctors from different hospitals as well as parents with patients in need of medical cannabis were present at yesterday's Senate hearing. – With Cecille Suerte Felipe