US announces one-year ban on temporary work visas for Filipinos
January 22, 2019 | 10:57am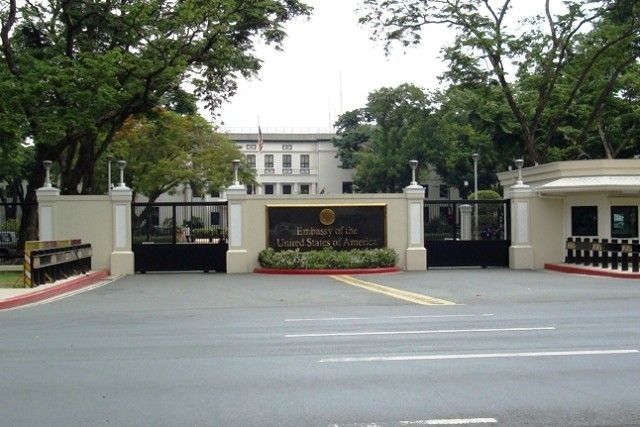 US cites human trafficking, overstaying for ban
MANILA, Philippines – The US Department of Homeland Security has banned issuing visas for new Filipino workers seeking agricultural and non-agricultural jobs in the country for a year.
In an announcement posted January 18, the department announced that the Philippines will no longer be eligible to participate in the H-2A and H-2B programs due to high overstay rates.
The H-2B visa is issued to foreign workers in the US for temporary non-agricultural services while the H-2A visa allows foreign workers for temporary or seasonal agricultural work.
This ban will take effect from Jan. 19, 2019 to Jan. 18, 2020, according to the DHS.
The ban on the Philippines stems from the nearly 40 percent overstay rate of H-2B visa holders.
US Embassy in Manila issues most T-derivative visas
The US agency noted that the US Embassy in Manila issues the largest number of T-derivative visas, which are reserved for certain members of principal T-1 nonimmigrants orcertain victims of a severe form of human trafficking.
"DHS and [Department of State] are concerned about the high volume of trafficking victims from the Philippines who were originally issued H-2B visas and the potential that continued H-2B visa issuance may encourage or serve as an avenue for future human trafficking from the Philippines," the DHS said.
The US Embassy in Manila has issued an estimated 40 percent of the total T-derivative visas issued worldwide from 2014 to 2016, according to the DHS.
Approximately 60 percent of those who were granted T-1 statues, whose spouses were also issued T-2 visas in the same period, have been identified to have been victims of trafficking to the US through H-2B visas.
The US government considered the rates of overstay and human trafficking severe enough to remove the H-2A visa program for Filipinos as well.
The DHS noted that there was also an increase in H-2A visa applications from Filipinos between 2015 to 2018.
"The Philippines' continued inclusion creates the potential for abuse, fraud, and other harm to the integrity of the H-2A or H-2B visa programs," the DHS said.
Aside from the Philippines, the Dominican Republic and Ethiopia were also deemed ineligible for the program due to overstay rate and being "at risk of non-compliance," respectively.
The three countries have been removed from the eligibility lists for H-2A and H-2B for 2019 but nationals may still be beneficiaries of approved petitions upon request of the petitioner determined by the US Citizenship and Immigration Services.