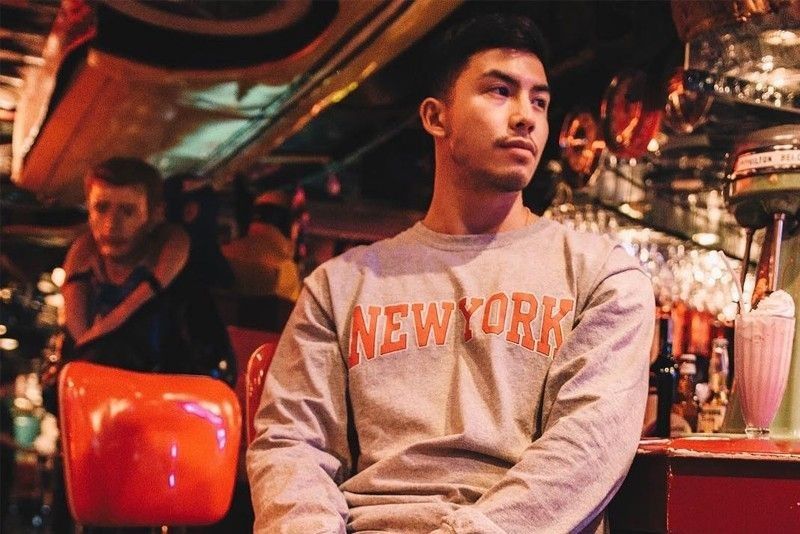 Immigration authorities recommends Fil-Am actor Tony Labrusca be deported
Instagram/Tony Labrusca
Potential deportation case vs Tony Labrusca moves forward
(Philstar.com) - January 17, 2019 - 3:34pm
MANILA, Philippines — A unit of the Bureau of Immigration has recommended a deportation case against Filipino American actor Tony Labrusca, state media reports.

"The (Intelligence Division) recommended to Legal (Division) the filing of deportation case against Labrusca for working without permit, I think," BI Deputy Commissioner Tomas Javier told Philippine News Agency in an interview Wednesday evening.
The deportation case stems from an incident on January 3, where Labrusca allegedly caused a scene at the Ninoy Aquino International Airport, and allegedly cursed and shouted at Immigration officers.
The actor was allegedly upset over only being given 30-day stay in the country and not balikbayan privileges, a privilege only given to former Philippine citizens and family members traveling with them.
"I admit I was a bit frustrated and that I asked why I was only given 30 days to stay in the country this time. I was unaware of the policy that because I was not with my mother, I did not qualify for a Balikbayan stamp," Labrusca explained following the incident.
READ: Tony Labrusca 'deeply sorry' after making a scene at airport immigration

The 23-year-old actor has been active in local show business since 2016 and recently starred opposite Angel Aquino in the iWant film Glorious.
According to the BI, Labrusca — who is the son of Filipino actor Boom Labrusca and singer/model Angelica Jones — only filed for recognition as a Philippine citizen this year.
"I was informed that Tony Labrusca also filed a petition for recognition as a Filipino citizen, considering that both his parents are Filipinos," Javier said in the interview with the state news site.
Javier said Labrusca has not yet been charged with any violations, only forwarding the recommendation for deportation to the bureau's legal division.
Following the incident, Bureau of Immigration spokesperson Dana Sandoval reminded the public that having Filipino lineage doesn't automatically grant an individual balikbayan privileges.
"The privilege is for former Filipinos and their immediate family members who are traveling with them. If these family members are not traveling with them, then they are not qualified," she said. — Ryan Macasero