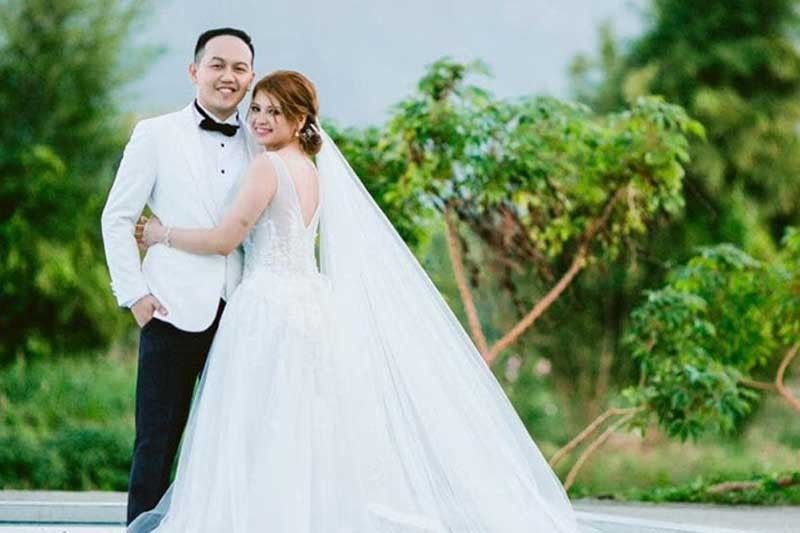 Leomer and Erika Joyce Lagradilla are shown in their wedding photo.
NQ MODERN PHOTOGRAPHY
Filipino couple drowns while on honeymoon in Maldives
MANILA, Philippines — What would have been a romantic getaway turned into tragedy when a Filipino couple drowned on Sunday while on their honeymoon in Maldives.
The Philippine embassy in Dhaka, which has jurisdiction over the Maldives, reported to the Department of Foreign Affairs (DFA) the deaths of Leomer and Erika Joyce Lagradilla, both from Laguna.
An ABS-CBN report said the couple were both nurses by profession, although their jobs brought them to separate parts of Asia – Singapore and Riyadh, respectively.
They were high school sweethearts and were married last Dec. 18. The two left Manila for a honeymoon on Jan. 9.
Erika, 29, and Leomer, 30, were guests in a resort on Dhiffushi island and were snorkeling when they drowned.
Both were rescued by resort workers but were pronounced dead upon arrival at a local hospital, reports said.
Mhapolle, Leomer's sister, said the island had been the couple's dream for a long time.
She described her brother and her sister-in-law as "amazing" and "down to earth" people.
Leomer and Erika, from Lumban and Sta. Cruz towns in Laguna, respectively, were both eldest children and breadwinners of their families.
The DFA is in touch with their next of kin and has assured their families of assistance in the repatriation of the couple's remains.
It also instructed the Philippine embassy in Dhaka to coordinate with Maldives authorities and arrange for the repatriation of the victims.
5 seamen missing
Meanwhile, five Filipino seafarers were missing after abandoning their burning cargo vessel off Hawaii two weeks ago, the DFA said yesterday.
The five were among the 21 Filipino crewmembers of the MV Sincerity Ace which caught fire on New Year's Eve off Oahu.
The ship was en route to Hawaii from Japan carrying 3,500 brand new vehicles when a fire broke out, forcing the crew to abandon ship.