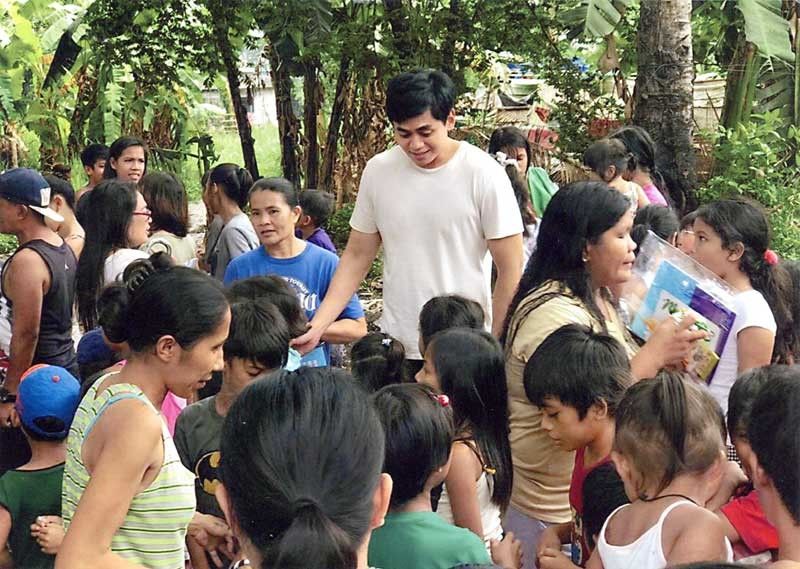 Juan Fidel Felipe Nograles visits poor residents of Rizal recently.
Harvard law grad provides free legal aid to poor
MANILA, Philippines — Lawyer Juan Fidel Felipe Nograles has found his true calling by helping the poor in his home province of Rizal.
After graduating from Harvard Law School in 2016, the 32-year-old nephew of former speaker Prospero Nograles has opted to use his knowledge to help the less privileged instead of pursuing a career in major law firms in the country.
Rather than joining other lawyers in board room meetings, he prefers to spend time with the poor in the towns of Rodriguez and San Mateo, helping them with their legal problems.
Before going to Harvard, Nograles spent a year in a law firm and was appointed court attorney at the office of former Supreme Court associate justice Martin Villarama Jr.
After earning a Juris Doctor degree at the Ateneo de Manila University, Nograles went to Harvard where he further learned the ideals of servant leadership.
When he became Rizal assistant provincial administrator, Nograles saw for himself the plight of poor Filipinos.
He now spends his time providing free legal assistance to the poor, who are unaware of the processes to resolve problems such as domestic violence against women and children, land grabbing and family?disputes.
"I have seen how meager their resources are and honestly, I can't turn a blind eye anymore. The more time I spend with them each day, the more I appreciate how lucky I am to be in a position to help," Nograles said.
He wants to help in his own small way to uplift the lives of underprivileged people, who he said have suffered so much injustice.
"If I give an hour and help three to five people, these are three to five people out of the list. This is good enough for me," he said.
Nograles sought the help of other lawyers, law students and members of legal organizations for his pro-poor programs.
"For a start, we went to the barangays and set up a legal clinic where the residents went to seek help," he said.
He admitted it was hard to connect with the residents but they eventually warmed up after seeing they were ready to help.
Nograles, a bachelor, hopes to find a woman who shares his passion for helping the needy.
"If I find the right girl who will make me skip a heartbeat, I will have to rethink my position on this. Then, there will be two of us helping," he said.