Archbishop Socrates Villegas urges Catholics: Ignore advice to skip mass
January 2, 2019 | 12:00am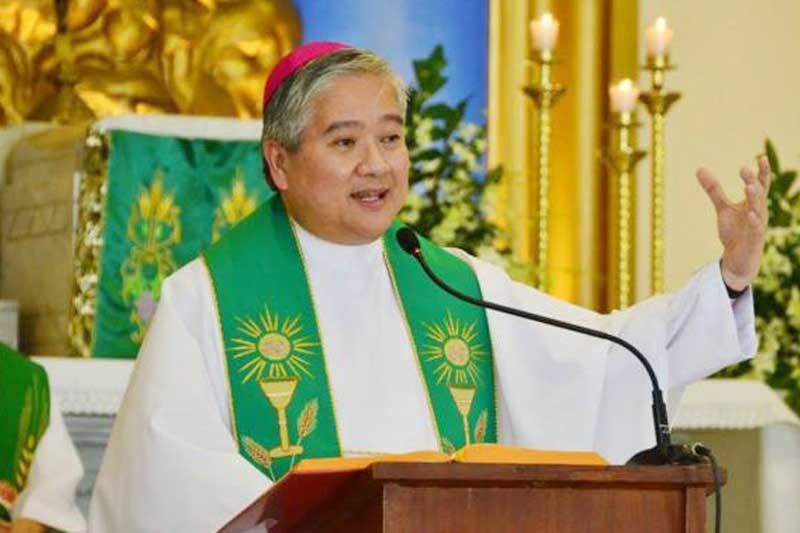 DAGUPAN CITY, Philippines — Do not listen to those who tell you it is useless to go to church and attend mass, Lingayen-Dagupan Archbishop Socrates Villegas said.
In an open letter to his godson named Seth that was also his New Year's Eve message to the youth entitled "Be Careful Against Many Anti-Christs," Villegas said nothing is easy these days when it comes to rearing children as they are subjected to so much vulgarity and violence.
"I fear you might catch the wrong values, which can ruin your future as a good Filipino and as a good child of God," he said.
"My first advice to you is pray constantly and go to mass as frequently as you can, if possible even daily. Do not listen to him who tells you it is useless to go to Church and attend mass," said the former president of Catholic Bishops' Conference of the Philippines.
Villegas added, "Whoever teaches you that is anti-Christ and there are many of them, including those who look at it as a joke."
He added they are not for Christ. They are against Christ, he said.
He said the name of God is sacred. He told his inaanak (godson) Seth, "Promise me never ever to disrespect the name of God. You might not be able to understand God always. Our minds are too limited. Do not force the infinite God to fit into our limited minds."
He said they who call God stupid are anti-Christ. "Pray for these people but do not imitate them. Respect them as elders but do not follow their bad example," he said.
Villegas also advised Seth to treat all women and girls with respect, even reverence.
"Do not laugh when older men make fun of women. That is vulgar and if you laugh or imitate them, you become vulgar yourself," he said.
He added that rape is not a joke and immodesty not a laughing matter. "Respect girls and women always. You have no excuse to abuse women, specially the poor women," he said.
Villegas also urged Seth to never call people names nor use cuss words even as expressions.
"Dirty words that come out of your mouth – foul language, lies, gossips, slander, malicious jokes – make you crass and ungentlemanly," he said.
Villegas also exhorted Seth to never try drugs. "Say no to friends who might offer you drugs. You kill yourself slowly by doing that. Drug users and drug addicts are sick. They need treatment and help in order to be well again," he said.
Finally, he urged Seth to "respect the pope and my fellow priests and bishops because we are signs of God's love for you."
He enjoined Seth to be a loyal son of the Catholic Church. "Keep the rosary in your pocket each time you leave the house; your mother's name is Mary. Carry a handkerchief in your other pocket. That is a mark of good manners," he said.
He ended his open letter by advising Seth not to play with firecrackers on New Year's eve.
Women's group hits Duterte
The group EveryWoman yesterday called for an end to President Duterte's attacks on women's rights and extrajudicial killings (EJKs) in the administration's anti-illegal drug campaign.
"EveryWoman says not anymore. Standing at the crux of class and gender, the housemaid represents the last, the least and the lost of EveryWoman," it said.
The group issued the statement following Duterte's recent admission that he molested a maid when he was a teenager.
"May the New Year bring justice to the men crushed by EJK and the women profaned by the man in Malacañang," EveryWoman said.
"Like the unschooled and unskilled mostly youthful male EJK victims, housemaids or domestic helpers belong to the marginalized of society," it said.
In a speech in Kidapawan City on Dec. 29, the President said he had tried to insert his finger inside their maid's underwear.
The President had been criticized several times for his misogynistic comments against female critics and making jokes about rape.
Earlier, another women's group Gabriela called on the President to resign, saying he was unfit to lead the country for bragging about attempted rape.
The Commission on Human Rights (CHR) has criticized President Duterte for his supposed confession of molesting a housemaid when he was young.
CHR spokesperson Jacqueline de Guia said there is no acceptable spin or excuse to justify this.
"Words matter. Women have often been subjects of many forms of violence because such remarks help normalize degrading treatment against them," she said. – With Helen Flores, Janvic Mateo