Schools may lose permit over bullying
December 27, 2018 | 12:00am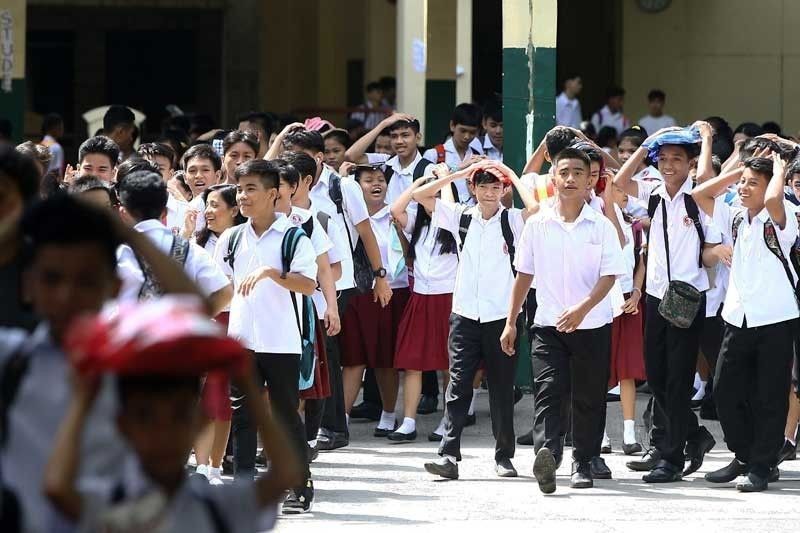 MANILA, Philippines — Private schools may lose their permits to operate if they fail to comply with the provisions of the anti-bullying law, according to the Department of Education.
DepEd Undersecretary Annalyn Sevilla said Education Secretary Leonor Briones, through the regional directors, may suspend or revoke the permit or recognition of a private school that fails to comply with the requirements of Republic Act 10627 or the Anti-Bullying Act of 2013.
"Private schools that fail to comply with the anti-bullying act shall be given notice of such failure by the division office. The school shall be given 30 days to comply," Sevilla told The STAR.
"An extension of not more than one month may be granted by the regional director in meritorious cases," she added.
Under the law and its implementing rules and regulations, all public and private schools are mandated to adopt and implement a child protection or anti-bullying policy, a copy of which should be submitted to the division office.
They shall also submit to the division office within the first week of each school year a report on relevant information and statistics on bullying and retaliation from the preceding school year.
Citing the law and its own child protection policy, the DepEd said bullying prevention programs in schools must be comprehensive and should involve all education stakeholders and personnel.
"Schools shall also develop intervention strategies, like counseling, life skills training, education and other activities that will enhance the psychological, emotional and psychosocial well-being of victims, bullies and other parties who may be affected by the bullying incident," it added.
The agency has called on schools to ensure the full implementation of the anti-bullying act in light of the recent incident involving students of the Ateneo de Manila junior high school.
"This is a wake-up call for the entire community, for all those who believe in education, for all those who believe in the protection of learners, those who believe that schools should be safe for our learners," Briones said of the incident.
"This problem has to be faced. The issue of bullying is not just a problem of Ateneo which can be solved with the dismissal of the student. It is also the problem of society itself," she added.
Briones called on the Ateneo and other private schools to align their protocols and policies in the handling of bullying cases with those of the DepEd.
"We would like more coordination, more consultation and more exchanges of experiences among the public and private sector schools," she said.
Ateneo president Jose Ramon Villarin had said earlier that he has formed a task force to conduct a comprehensive study and an independent audit of the present measures to be able to recommend to the school administration how it can create a safer and bully-free environment.