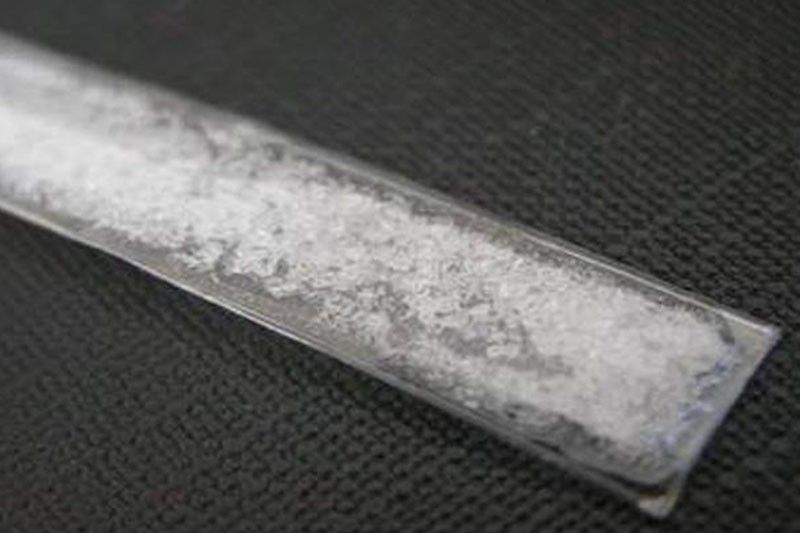 The police conducted a raid on the fishing vessel after they received an intelligence report that the boat was being used to transport drugs.
File photo
Court convicts 4 Hong Kong residents over 2016 floating shabu lab case
MANILA, Philippines — A local court on Friday convicted four Chinese men for illegal possession of drugs and imposed life imprisonment over their involvement in the 2016 floating shabu laboratory.
The Department of Justice said in a statement that Olongapo City Regional Trial Court Branch 74 sentenced Win Fai Lo, Shu Fook Leung, Kam Wah Kwok and Kwok Tung Chan to life imprisonment.
They were also ordered to pay P5 million pesos.
"There is strong evidence that the four accused conspired and confederated together to commit the crime of illegal possession of methamphetamine hydrochloride or shabu," the nine-page court ruling read.
Presiding Judge Roline Ginez-Jabalde, however, acquitted them from the charge of manufacturing of illegal drugs "for failure of prosecution to prove their guilt beyond reasonable doubt."
The case stemmed from an operation conducted by the police at a suspected shabu laboratory disguised as a 50-meter fish carrier vessel in 2016.
The police also said that the crew was not able to produce any registration documents, which prompted the search. A search with K-9 units also indicated the presence of illegal drugs on board.
A hydrogenerator, used in shabu manufacturing, was also found in the vessel.
The court, however, noted that while authorities found a laboratory equipment in the shabu lab—evidence of manufacture of illegal drugs—it is still not proof beyond reasonable doubt that the four are engaged in manufacturing shabu.
DOJ spokesperson, Undersecretary Markk Perete, said that while the department was "dismayed" when the court acquitted the four foreigners on the charge of manufacturing illegal drugs, they are "satisfied that the four accused have been handed the sentence of life imprisonment."
"Such a sentence would keep them off the trade," Perete added.
"This conviction brings the government a step closer to curbing and hopefully eradicating the supply of illegal drugs," the spokesperson also said.