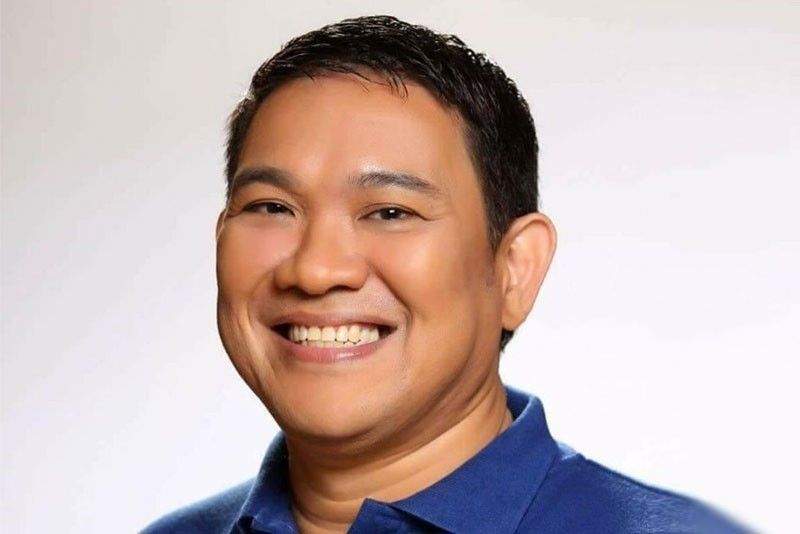 In a single-page letter to the President, House Majority Leader Rolando Andaya Jr. said a "close scrutiny" of the proposed 2019 national budget showed there were "huge funding spikes in favored districts" which the leadership of the Department of Public Works and Highways (DPWH) "knew nothing about."
File
Rolando Andaya Jr. accuses budget chief of deceiving Duterte on 'pork barrel'
(The Philippine Star) - December 12, 2018 - 12:00am
MANILA, Philippines — Budget Secretary Benjamin Diokno has apparently put one over President Duterte, deceiving him into thinking that there were no pork barrel allocations, when three former highest officials of the House of Representatives, led by ousted speaker Pantaleon Alvarez, actually topped the list.
In a single-page letter to the President, House Majority Leader Rolando Andaya Jr. said a "close scrutiny" of the proposed 2019 national budget showed there were "huge funding spikes in favored districts" which the leadership of the Department of Public Works and Highways (DPWH) "knew nothing about."
"I am certain that if this fine print of the budget was brought to the President's attention by his budget officials, he would not have countenanced it as it would violate his oft-repeated promise to the people of equal progress for all," Andaya wrote.
According to the Camarines Sur congressman, Alvarez – who was booted out by lawmakers in July during Duterte's State of the Nation Address and subsequently installed Pampanga Rep. Gloria Macapagal-Arroyo as his successor – allotted P5 billion for his first district in Davao del Norte.
The two others who had the "biggest" allotments were former House majority leader Rodolfo Fariñas, who gave P3.5 billion to his first district in Ilocos Norte, and former appropriations chairman Karlo Nograles, with P4 billion in Davao City.
Alvarez and Fariñas denied the huge budget allocation for their districts.
"I don't know the allocation for my district but everything listed therein was … submitted by the President. I left the majority two days after the SONA when I joined the minority, and there is no way I could have added anything to it," Fariñas said.
"But I will not be surprised if the amount is accurate since my district has one of the longest national highways in the country from Laoag to the boundary of Cagayan province. The bridge alone for the Laoag-Bacarra bypass road is about P1B (multiyear allocations)."
Andaya also informed the President, following reports that presidential spokesman Salvador Panelo wanted the House leadership to explain, that a check with the National Economic and Development Authority (NEDA) revealed that many DPWH projects "were not recommended by the Regional Development Councils."
"What the present House leadership did was, in a manner compliant with all laws, to purge the budget of development favoritism and as much as possible apportion next year's spending to all districts in a fair manner," he wrote Duterte.
Contractor bags 30 projects
A simmering feud between congressmen and Diokno is in the offing, as a key lawmaker raised questions on how an unqualified contractor singlehandedly managed to corner multibillion pesos worth of projects of the government.
In a privilege speech Monday, Andaya disclosed that C.T. Leoncio Construction and Trading of Consolacion Tubuhan Leoncio has been cornering as many as 30 different projects even if it is not a corporation and just a "sole proprietorship" from Bulacan.
"It would have been good if the huge increase in the flood-control budget for 2018 went to flood-prone areas but nothing happened – it just went to districts that did not ask for flood-control programs," Andaya said, referring to Catanduanes and Sorsogon's second district.
"The contractor just subcontracts the projects to other contractors. It's not even a corporation, it's a single proprietorship just like a sari-sari store," Andaya said, hinting that it can only be made possible if "there is somebody upstairs who is orchestrating it."
"The contractor is from Bulacan but it was able to corner billions worth of projects from far-flung regions. Maybe some of you should stand up. We are misunderstood, maligned and they (DBM) have already managed to decrease our influence over the budget," he said.
"Maybe it's about time as one voice that we stand up and expose this sham," Andaya said.
Andaya, who also served as budget secretary, noted that under the national budget for 2017, allocation for flood control was only P73 billion. But the amount suddenly shot up to P123 billion under the 2018 national budget – or P50 billion more.
Sorsogon Rep. Deogracias Ramos got almost P2 billion without his knowledge while lone Catanduanes Rep. Cesar Sarmiento received P500 million even if he too had no idea.
"We approved the 2018 budget nonetheless, because it's the budget of the executive."
The Camarines Sur congressman then urged his colleagues to come out in the open and assail the budget department's interference, which he said is weakening Congress' power of the purse.
Andaya also slammed Diokno for saying that a reenacted budget will result in an economic slowdown, especially in the first and second quarter of 2019.
"That's a lot of hot air coming from his rear end. Anyone who says that does not know the history of the annual General Appropriations Act," Andaya told the plenary.
He cited fiscal year 2007 during the time of former president and now Speaker Arroyo when the previous year's national budget was reenacted for three months.
"In that year, we experienced a large economic growth of 8.9 percent and a mind-boggling 8.3 percent growth in the second quarter of the year," Andaya said.