Submit draft peace deal, Duterte tells Reds
November 24, 2018 | 12:00am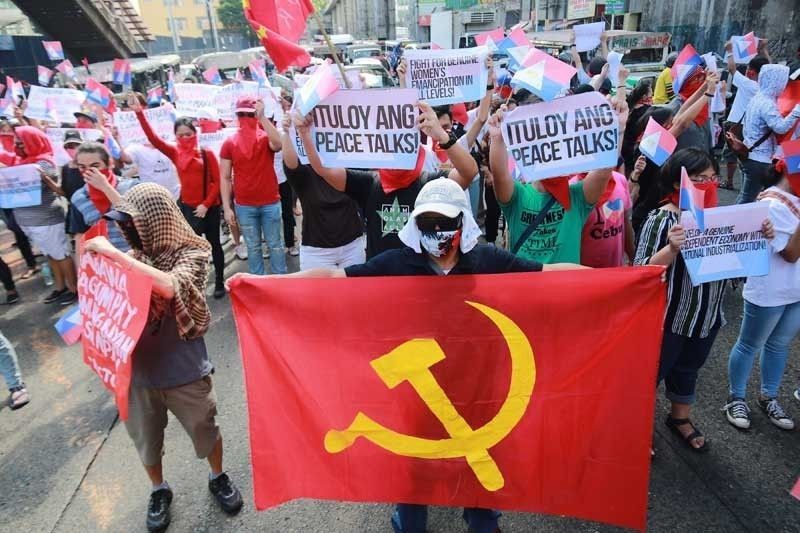 MANILA, Philippines — No need for a face-to-face talk.
President Duterte wants the communist leadership to just submit its version of a "final draft" of the peace agreement that he said would be subject to review by the military and police.
"Give me the final draft and if I like it, I'll pass it on to the military and the police. I will ask them, 'Is this all right with you?' If the military and the police do not accept it, they will launch a coup d'etat," Duterte said in remarks directed at top communist leaders Fidel Agcaoili and Luis Jalandoni during the inauguration of the Cavite Gateway Terminal on Thursday.
Duterte also said he will not face Agcaoili and Jalandoni if they come to the Philippines for informal talks. He reiterated his promise not to have the two officials of the Communist Party of the Philippines (CPP) arrested.
He said the communist leaders should bring up their concerns to presidential peace adviser Jesus Dureza and government chief negotiator Silvestre Bello III.
"This Agcaoili and Jalandoni would come here and talk to me. I said, 'Why should I talk to you? You talk to Dureza and Bello,'" the President said.
"Bello is a communist. You will understand each other," he added.
"I will not have you arrested. Talk to Bello and Dureza but I will not talk to you. If you have a good proposal, I will call (defense chief Delfin) Lorenzana and (Armed Forces chief Gen. Carlito) Galvez," he said.
Congress, aside from the police and the military, would also be involved in the decision-making concerning the peace process, the President added.
"This is a democracy. We share powers for the benefit and the good of the country, remember that," Duterte said.
Communist negotiators have canceled a planned trip to the Philippines for fear of being arrested.
Presidential spokesman Salvador Panelo called their fear of arrest "misplaced."
Negotiations with communist rebels were terminated after Duterte accused them of pushing for a coalition government, a power-sharing setup that he said is not allowed by the Constitution.