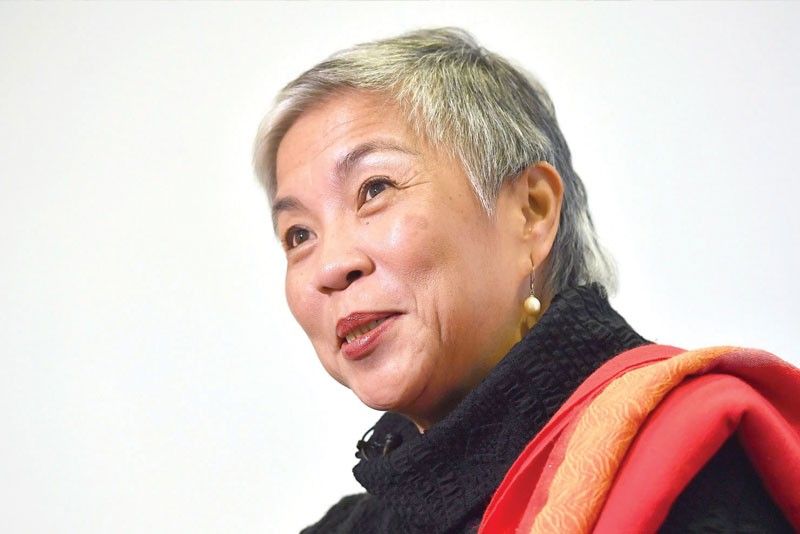 Pinay wins RSF award for independent journalism
(Agence France-Presse) - November 11, 2018 - 12:00am
LONDON – Veteran Filipina journalist Inday Espina-Varona was honored by international media watchdog Reporters Without Borders (Reporters Sans Frontieres) for resisting pressure in carrying out her work.
Varona won the Prize for Independence at the 2018 Press Freedom Awards held in London.
The award is given to journalists who resist financial, political, economic or religious pressure, RSF said.
"A veteran journalist, Inday Espina-Varona has done a lot of reporting on issues that are sensitive in the Philippines such as child prostitution, violence against women, LGBT issues and the Moro Islamic Liberation Front in the island of Mindanao," the international media watchdog wrote on Twitter.
Varona, a social media campaigner, founded the #BabaeAko movement in response to President Duterte's statements on women.
"After a particularly hard-hitting column, I find 50 to 80 private messages calling me a liar, an ugly woman and mostly these are sexist attacks," she told Agence France-Presse.
She added: "The slurs don't really bother me but the threats that say 'we know where you live, we'll see if you are brave as you think' –that bothers me because it also happens to other journalists."
Varona stressed that independence is important for citizen journalism. "I teach young people to be critical minded and I hope this award will inspire them."
Aside from Varona, Indian freelance reporter Swati Chaturvedi won the Prize for Courage, which is given to journalists in a hostile environment.
Maltese journalist Caruana Galizia was awarded the Prize for Impact for his work that has led to an increase in awareness of journalistic freedom.