CHR: Limiting female cops goes against Magna Carta of Women
November 8, 2018 | 11:17am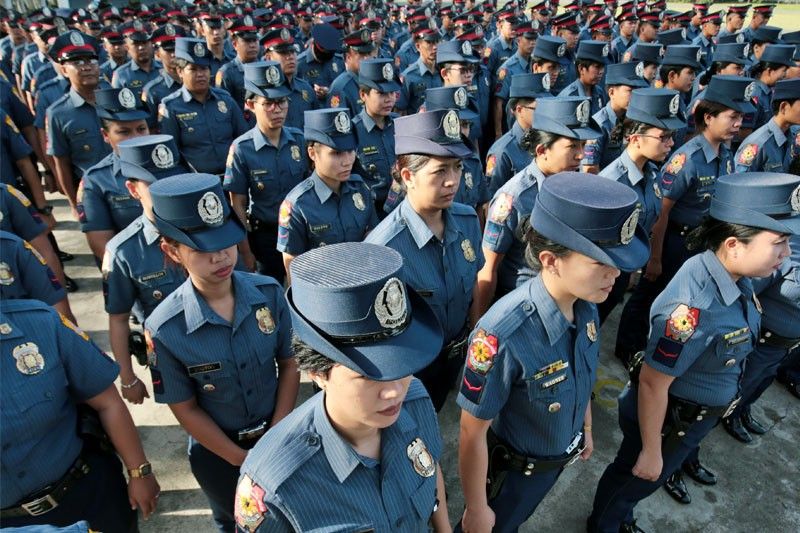 MANILA, Philippines — The Commission on Human Rights on Thursday reminded the Philippine National Police that limiting the number of women police officers goes against the provisions of the Magna Carta for Women.
This, after PNP chief Director General Oscar Albayalde rejected the call of Rep. Johnny Pimentel (Surigao del Sur) to raise to 20 percent the annual training and education quota for female officers.
Albayalde reasoned they have exceeded the 10 percent quota for women allowed under the PNP reform and Reorganization Act.
"But we stick with the 10 percent because there are restrictions for women: if she gets married, gets pregnant… especially now, the maternity leave is longer," the country's top cop said in a mix of English and Filipino.
But CHR spokesperson Jacqueline De Guia stressed that the Magna Carta of Woman explicitly states that women hirees in the PNP and other allied services must reach 50 percent from the passage of the law.
Republic Act 9710 or the Magna Carta of Women was signed in 2009.
"Within the next five years, there shall be an incremental increase in the recruitment and training of women in the police force, forensics and medico-legal, legal services and social work services availed of by women who are victims of gender-related offenses until 50 percent of the personnel thereof shall be women," section 9 of the measure read.
"It is Magna Carta of Women's 10 anniversary next year, the 10 percent limit finds no support and basis," De Guia said.
The CHR spokesperson added that Albayalde citing pregnancy and extended maternity leave to justify the 10 percent limit "goes against the spirit and intent of the Magna Carta of Women in prohibiting all forms of discrimination against women and of the maternity leave law in recognizing women's gender specific needs."