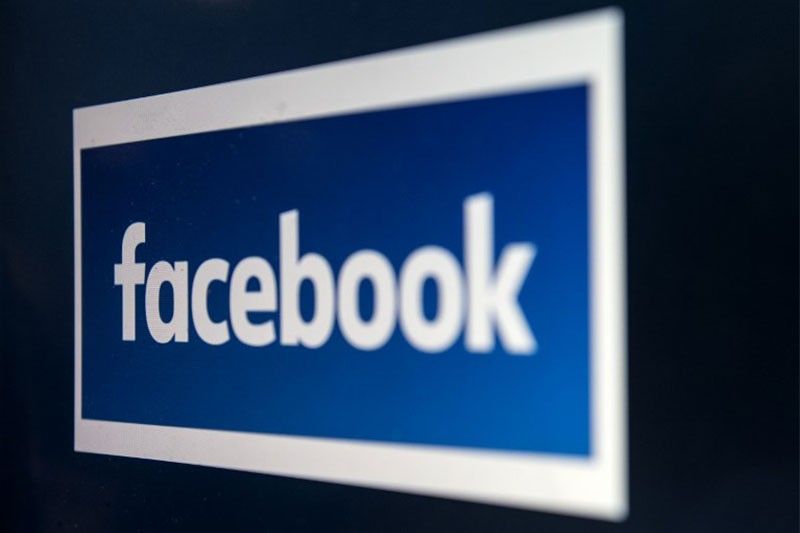 In this file photo taken on March 22, 2018 a computer screen displays the logo of the social networking site Facebook, in Manchester, England.
AFP/Oli Scarff
Pro-Duterte pages among those purged in Facebook's crackdown on spam
(Philstar.com) - October 23, 2018 - 9:37am
MANILA, Philippines — Facebook has announced it has killed pages and accounts in the Philippines that used politics and entertainment-themed spam to make money, some of which supported President Rodrigo Duterte.
In an October 22 statement, the social media giant said it removed a network of 95 pages and 39 accounts for violating its "spam and authenticity policies" by encouraging people to visit "low quality" web contents that are full of disruptive ads.
Facebook said 4.8 million followed at least one of the spammy pages, which used politics and entertainment to generate traffic.
Pages include names like Duterte Media, Duterte sa Pagbabago BUKAS, DDS, Duterte Phenomenon, DU30 Trending News, Hot Babes, News Media Trends, Bossing Vic, Pilipinas Daily News, Like and Win, and Manang Imee, Karlo ang Probinsiyano.
LOOK: Some of the Facebook pages that appear to have been taken down this morning (screenshots taken on Monday night) @PhilippineStar pic.twitter.com/v7bDvTal2R

— Janvic Mateo (@jvrmateoSTAR) October 23, 2018
"We don't want this kind of behavior on Facebook — and we're investing heavily in both people and technology to keep bad content off our services," Facebook said.
"This is some of the most important work being done at Facebook. This takedown is a small step in the right direction, and we will continue working to find and remove more bad content,' it added.
Facebook's crackdown on "spam network" in the Philippines came more than five months before the midterm elections in May next year.
According to the social network, it used community reports and artificial intelligence to detect bad behavior and take swift action.
"We have more than doubled the number of people working on safety and security this year and now have more than 20,000 people around the world," it said.
Facebook has been battling widespread alarm amid issues on the company's efforts to protect users' data, as well as accusations that the platform has been used as a tool to influence elections and imperil democracies through the spread of false and divisive contents.
Last April, Facebook has started blocking some pro-Duterte websites that are suspected of peddling fake news, as the world's largest social network intensifies fact-checking efforts to weed out misleading content and false information.
Bloomberg earlier reported that the social media giant's "political team" allegedly trained Duterte's camp on how to maximize the platform for a campaign.
"Well the technology exists and would have been foolhardy for any political candidate not to tap Facebook as a campaign tool," former presidential spokesperson Harry Roque said in December last year. — Ian Nicolas Cigaral