Chel Diokno, son of Martial Law opposition leader, files COC at same time as dictator's daughter
October 15, 2018 | 12:32pm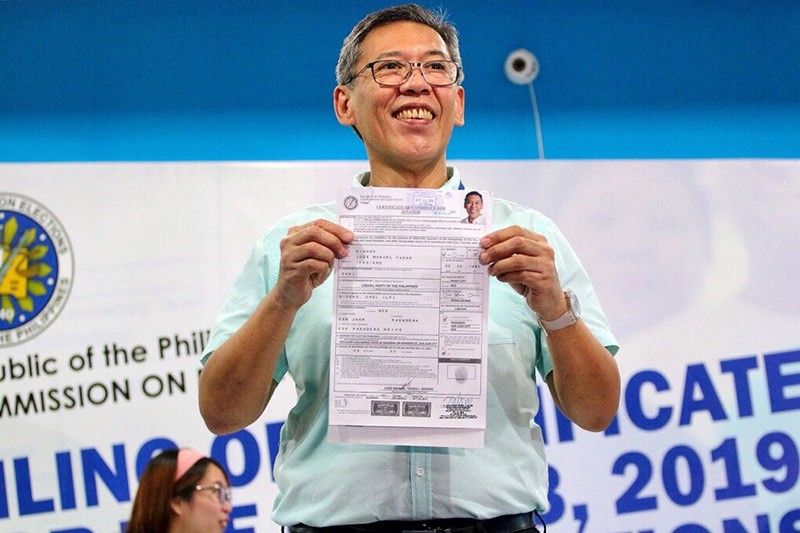 MANILA, Philippines — Human rights lawyer Jose Manuel "Chel" Diokno on Tuesday made official his bid for a Senate seat.
The son of the late Sen. Jose "Pepe" Diokno is one of the candidates of the erstwhile ruling Liberal Party for the May 2019 elections.
Diokno ranked in the 44th to 62nd bracket in the most recent Pulse Asia survey. Only 1.6 percent of the respondents said they would vote for him.
As a human rights lawyer, Diokno has condemned, many times, the thousands of killings under administration's deadly war on drugs.
The chairman of the Free Legal Assistance Group and founding dean of the De La Salle University College of Law filed a petition against the drug war before the Supreme Court.
Son of Martial Law victim files at same time as dictator's daughter
Ilocos Norte Gov. Imee Marcos, daughter of late strongman Ferdinand Marcos, also filed her certificate of candidacy on Tuesday, the same time as Diokno, whose father was detained during the Martial Law period.
Asked by reporters about her thoughts on the younger Diokno, Imee said she doesn't know him.
"I didn't recognize him. I'm sorry I have poor eyesight," Imee said of Diokno in Filipino.
"I have been in the province for a long time that's why I don't know those popular personalities."
Diokno is the founding dean of the De La Salle University College of Law, which highlights human rights and legal aid in its law program.
He sits as the chairperson of the Free Legal Assistance Group that has recently filed a petition before the Supreme Court asking it to declare President Rodrigo Duterte's war on drugs as unconstitutional.
Last year, Duterte, an ally of the Marcos family, granted the political clan's longstanding wish to bury the late dictator's remains at the Libingan in a surprise ceremony. — Gaea Katreena Cabico and Ian Nicolas Cigaral