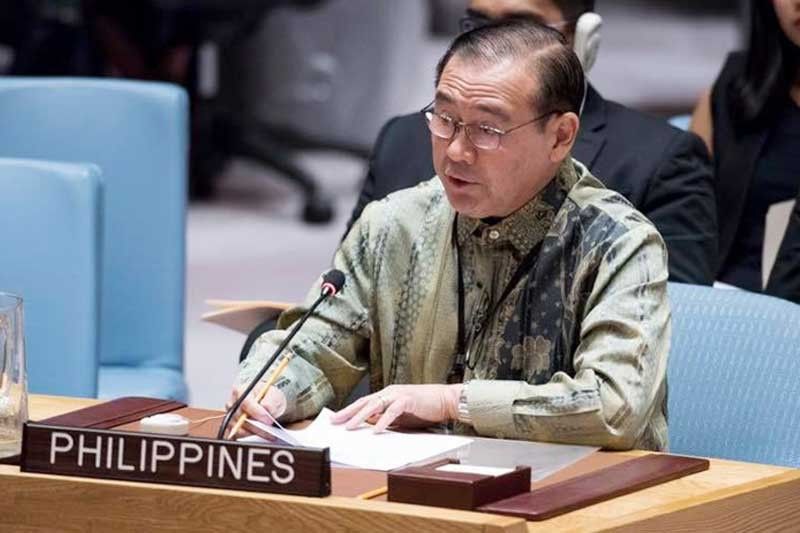 Sources said Locsin – based in New York – has already been offered the post occupied by Cayetano since May 2017.
UN Photo/Kim Haughton
Teddyboy Locsin to replace Alan Cayetano at DFA?
BALI – Ambassador to the United Nations Teodoro Locsin Jr. is reportedly being considered as next foreign affairs chief to replace Alan Peter Cayetano, who has bared his intention to run for congressman representing Taguig in next year's midterm polls.
Sources said Locsin – based in New York – has already been offered the post occupied by Cayetano since May 2017.
The outgoing foreign affairs chief, who had replaced Perfecto Yasay, was President Duterte's runningmate in the 2016 national elections. He lost to Leni Robredo in the vice presidential race.
President Duterte said they began looking for Cayetano's replacement right after the latter revealed his plan to again seek a congressional seat.
Locsin, a lawyer, politician and former journalist, had served as representative of the 1st district of Makati from 2001 to 2010.
Meanwhile, Cayetano said his trip to Bali with the President for the ASEAN Leaders' Gathering would be his last overseas travel as secretary of the Department of Foreign Affairs.
After filing his certificate of candidacy next week, Cayetano said he could no longer carry out functions as foreign affairs chief.
He added he would no longer be attending the President's foreign trips in the next few weeks, including the ASEAN Leaders Summit in Singapore and the Asia-Pacific Economic Cooperation (APEC) meeting in Papua New Guinea, also next month.
"There are decisions we have to make in life," Cayetano said when asked to explain his leaving the DFA's top post. He said he is proud of his accomplishments as DFA chief.
Also set to wear a new hat is presidential chief legal counsel Salvador Panelo, who is being groomed as chief of the soon-to-be-organized Office of the Press Secretary (OPS) that would replace the Presidential Communications Operations Office (PCOO) of Martin Andanar.
President Duterte picked Panelo to head the OPS after presidential spokesman Harry Roque bared his plan to run for senator.
"To speak for the President is nothing new to me. Besides, it is also stipulated there in the mandate of my present office, the office of the presidential chief legal counsel," Panelo told The STAR.
Current officials of the PCOO are expected to tender their courtesy resignation to give Panelo a fresh start.
Panelo is no stranger to the task of speaking for the President, as it was he who had been facing the media before Roque's appointment. His hosting the "tete-a-tete" with the President had also spawned speculations that he was being positioned as spokesman. – Alexis Romero