Pulse Asia: 88% of Filipino internet users aware of fake news on social media
October 10, 2018 | 5:18pm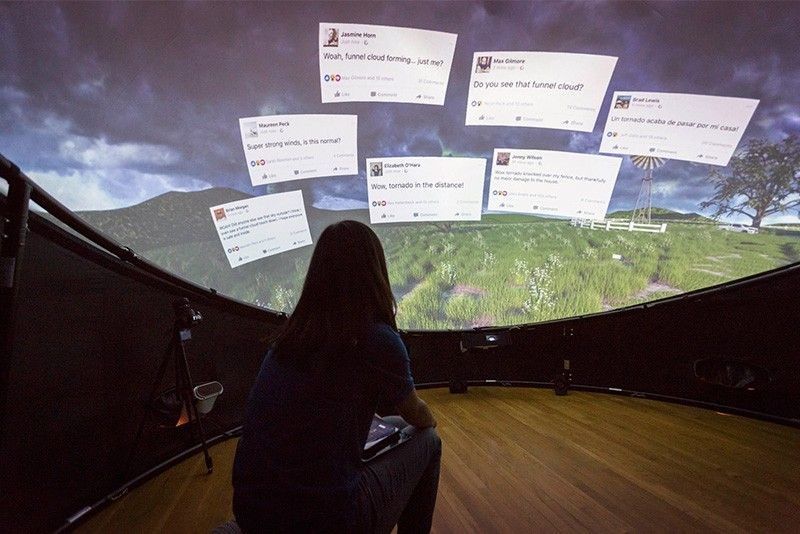 MANILA, Philippines — Almost 9 out of 10 Filipinos who surf the internet to access their social media account are aware of fake news.
The latest survey of Pulse Asia showed that 47 percent of Filipinos have access to the internet. Almost all of them, or 98 percent of them, use the web to access their social media accounts.
Eighty-eight percent of those who go online to check their social media accounts were aware of fake news, and most of them (79 percent) said "they consider fake news to be widespread on social media."
Pulse Asia noted: "A lower level of awareness is posted in June 2017, with 74% of those who use the internet to check their social media accounts saying they have read, heard, or watched at least one piece of fake news on social media."
The sentiment that the social media contains mostly fake news was shared across all geographical and social class.
Eighty percent of respondents from Mindanao believe in such, 79 percent in Luzon while 78 percent in the National Capital Region and Visayas.
Meanwhile, 96 percent of Class ABC, 89 percent of Class D and 75 percent of Class E shared the same sentiment.
Comparing survey results from a June 2017 survey, Pulse Asia said: "Agreement with the view that fake news is widespread in social media becomes more pronounced at the national level (+20 percentage points)."
The survey was conducted from September 1-7 and covered 1,800 respondents, in face-to-face interviews.
The same survey showed that half of Filipinos who use the internet for social media have changed their views on government and politics based on what they see online.
Philippines and fake news
The spread of fake news has been widely seen by experts as a major global threat with its reported ability to manipulate elections and imperil democracies. Critics have also expressed fear that the phenomenon can lead to historical revisionism, as in a renewed nostalgia for the Marcos regime, which some now call the best years for the Philippines.
In April, social media giant Facebook said that it cannot prohibit fake news but it will try to reduce its distribution.
Facebook released its updated "community standards," a longer rule book that outlines the types of posts that can be shared on the social network and the kinds of users that are banned from sharing contents.
While Facebook cannot weed out false information from the platform, the company said there is "a number of different ways" that it can do to dramatically diminish the spread of such contents.
The Senate has held two hearings in aid of legislation on fake news, however, Sen. Grace Poe said that Congress "cannot legislate thought control." — Kristine Joy Patag