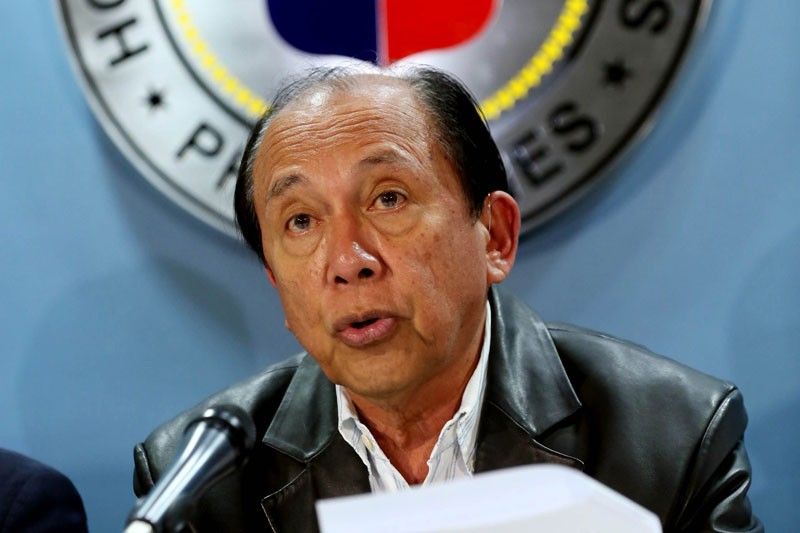 Danilo Suarez unfazed by Pantaleon Alvarez camp's petition
MANILA, Philippines — House Minority Leader Danilo Suarez brushed aside a petition filed by the camp of ousted speaker Pantaleon Alvarez that raised doubts about his group's legitimacy, noting that no less than members of the House of Representatives have acknowledged their status.
"It's nothing new to me. As of now, we are already 45. And most of the House members have transferred to us before the case was filed," he said, referring to Alvarez and his protégé Ilocos Norte Rep. Rodolfo Farinas' petition filed on Aug. 30 before the Supreme Court (SC).
Ako Bicol party-list Rep. Alfredo Garbin Jr. said a clear manifestation that they chose Suarez is how his group is recognized as the duly constituted minority.
"What better proof do we need in proving we are the duly-constituted minority?" he asked.
Another lawyer in the official opposition bloc, Rep. Salvador Belaro Jr. of party-list 1-Ang Edukasyon, echoed the same argument, invoking a long line of cases or jurisprudence where the judiciary had ruled "congressmen are supreme in their own sphere."
In short, the SC respects internal rules and protocol of a co-equal branch of government.
Already, Suarez and his group have one doctrine up their sleeve when he emerged victorious when the SC upheld in 2017 his victory in July 2016 when challenger Ifugao Rep. Teddy Baguilat of the opposition Liberal Party sought to disqualify him as the opposition leader.
"It would lead to the resolution of this issue again. The SC already recognized me as minority leader in 2017. Since then, I have not relinquished my post, so there has been no vacancy to fill," said Suarez, the representative of Quezon.
Ten other members including their group's chosen minority leader, Eugene Michael de Vera of party-list group Arts, Business and Sciences, have joined former House majority leader Fariñas.
Incumbent House Majority Leader Rolando Andaya Jr. said they recognize and respect the right of Fariñas' group to seek redress from the SC.
The House leadership will continue with the business of the day under the present organizational setup.
"We have a full docket of bills to pass. We will commence plenary debates on the 2019 budget next week," said Andaya who is also Camarines Sur congressman.