House to OK P3.7-trillion 2019 budget by October 2018
August 29, 2018 | 12:00am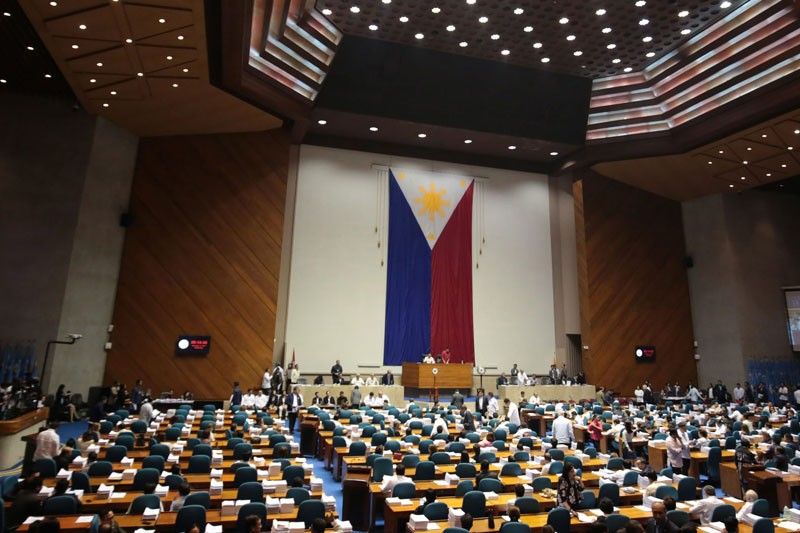 MANILA, Philippines — The leadership of the House of Representatives is targeting to pass on Oct. 12 the proposed P3.757-trillion national budget for 2019 without cuts but with possible supplemental budgets.
"Budget hearings will continue today and hopefully we will pass the budget by Oct. 12. We had a meeting with the Department of Budget and Management (DBM) over lunch and there were no more misunderstandings," House Majority Leader Rolando Andaya Jr. said yesterday.
Substantial cuts in key vital projects of the Duterte administration in the departments of public works and highways, health and education will be restored, as both the executive and legislative branches agreed on a hybrid mode of budgeting system.
"We also discussed the effects and, shall we say, bumps along the way when we fully implement the cash budget. We also agreed that there would be a transition period, two to three years transition, to let the departments get used to it," Andaya said.
"We have given each other the merits of our proposals and we agreed on it. Now we can push through with what we call the hybrid budget system. We agreed that these will be restored. We'll help each other in finding areas where we can source these funds," he added.
Andaya also gave assurance that "there will be no reenacted budget scenario."
Three weeks ago, when the DBM and the House reached a deadlock, Davao City Rep. Karlo Nograles, chair of the House appropriations committee, expressed fears the approval of the national budget may be derailed.
"Our original timeline for the passage of the national budget was Nov. 30 this year, by that time this should have been finished. But with what happened, we might suffer a delay by one month," he warned.
Andaya said among those who also attended the meeting were Finance Secretary Carlos Dominguez III, Nograles and several others, and all of them agreed to propose supplemental budgets if need be.
"The most that we talked about is a supplemental budget, if it is needed. We have to look at their present fiscal position now and then we will decide. We're looking at options, maybe we can source some from unprogrammed funds," he said.
The ballpark figure lawmakers are talking about for a supplemental budget would reach at least P140 billion which would help finance the plebiscite, the Bangsamoro Organic Law (BOL) and the increased internal revenue allotments for local government units nationwide.
"Offhand, we were referring to, if there would still be a plebiscite, the funds needed for the BOL, the IRA (Internal Revenue Allotment). It will probably all cost about P140 billion. Those things we have agreed upon that we need to pour funds on," Andaya said.