Senators say Duterte may pitch for federalism, but...
August 22, 2018 | 12:00am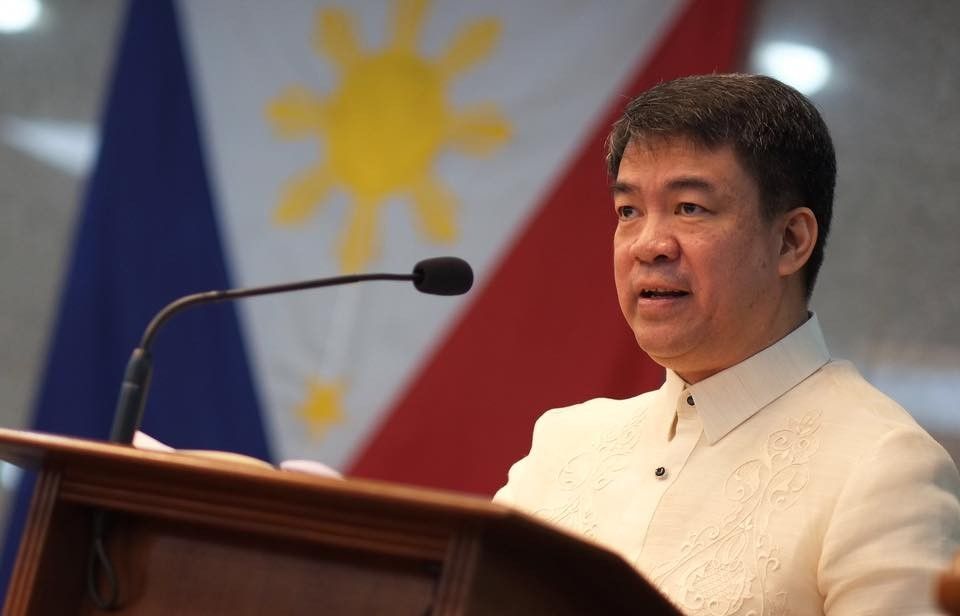 MANILA, Philippines — Senators are willing to listen to President Duterte if he will make a pitch for federalism, but it would not guarantee the immediate passage of proposals to amend the Constitution to shift the country to a federal system.
Former Senate president Aquilino Pimentel Jr. on Monday said Duterte will "forcefully" act to make senators rejecting federalism "toe the line."
Both the majority and minority blocs in the Senate in a rare consensus said they would not rush hearing proposals to shift to a federal system, including the one submitted by the consultative committee (Concom).
Senate President Vicente Sotto III expressed doubts that Duterte would talk to lawmakers on the issues as he is known to be respectful of the independence of the Senate and the House of Representatives.
"We'll cross the bridge when we get there," Sotto told reporters.
Pimentel's son, Sen. Aquilino Pimentel III, said Duterte's possible talk with senators would surely carry weight.
The father and son were with Duterte when the former Senate president asked the Chief Executive to help out in convincing senators to support the draft federal constitution written and submitted by the Concom to Congress.
The elder Pimentel is a member of the Concom.
"So I can only hope that the President will help the Concom explain and push for their draft before the majority bloc senators," the younger Pimentel said.
He said he believes many of his colleagues have an open mind on federalism "so there's still a chance."
The Senate committee on constitutional amendments, chaired by Sen. Francis Pangilinan, is still conducting hearings on Charter change proposals.
Senate President Pro Tempore Ralph Recto said he has no problem if Duterte dialogues with them.
"I will listen intently. Will comment and make remarks when necessary. In short, will participate in discussing pros and cons of federalism. As for now, as it stands, I am against dividing our country and people, creating unnecessary bureaucracy," Recto said in a text message.
Sen. Joseph Victor Ejercito said he would listen if the President talks to them about federalism but the legislative process cannot be rushed.
"I will listen to the President's proposal. But I would like to think that the President respects our individual decisions based on what we believe is best for our country," Sen. Grace Poe said.
Senate Minority Leader Franklin Drilon said all the senators, including Pimentel and Sen. Manny Pacquiao, were morally bound to support the unanimous decision reached in a caucus that the Senate will await the report of the committee on constitutional amendments on the issue.
"I am confident that the majority bloc in the Senate will stand by their word," Drilon said.
Pangilinan said the committee would not be rushing its deliberations on federalism proposals, especially that it appears that such shift could mean more taxes for the people.