Duterte signs law on national ID system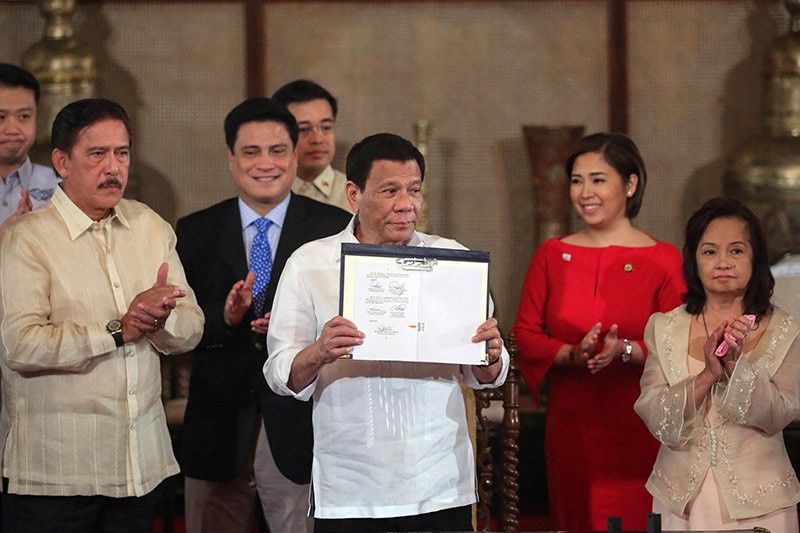 MANILA, Philippines — President Rodrigo Duterte has signed into law a measure that will establish a single national identification system in the country.
The Philippine Identification System Act was signed by Duterte Monday afternoon on the same day of the ceremonial signing of the Bangsamoro Organic Law.
The president said that a single and streamlined national identification system would reduce corruption, avoid fraudulent transactions and enhance governance.
The president also doused concerns on possible violations of privacy and security, saying there is no basis for apprehension in the new ID system as the Philippine Statistics Authority would work closely with the Department of Information and Communications Technology and other concerned agencies.
Duterte said several administrations have tried but failed to implement the law because of the apprehensions by some groups about privacy and data security.
"Let me be very clear about this: The information that will be included in the Phil-ID will not be any different from the information already in the possession of the Philippine Statistics Authority or the former NSO (National Statistics Office), GSIS (Government Service Insurance System), PhilHealth, Pag-IBIG Fund, COMELEC (Commission on Elections), and other agencies that gather personal data," Duterte said during the signing ceremony of the Philippine Identification System Act in Malacañan.
"There is therefore no basis at all for the apprehensions about the Phil-ID (Philippine identification system), unless of course that fear is based on anything that borders to illegal," he added.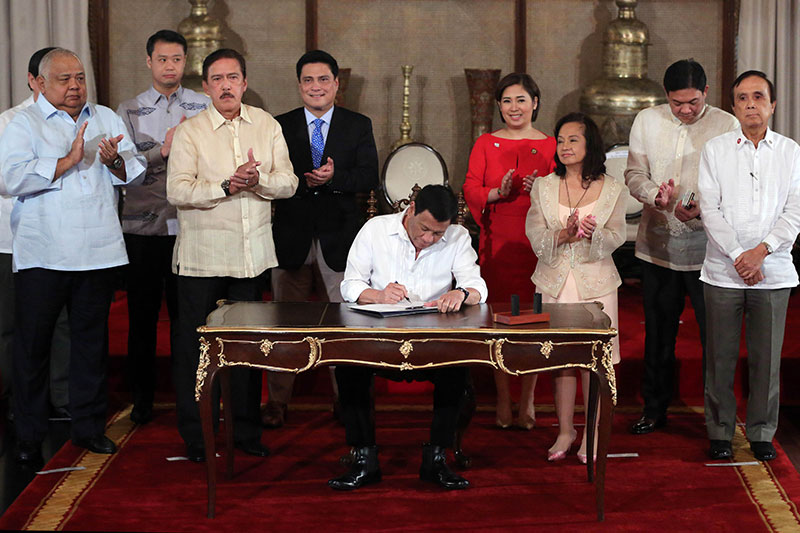 The bill's author and sponsor Sen. Panfilo Lacson welcomed the signing of the measure.
"At long last, we now have a law that break the formidable barriers between government and the downtrodden and the poor due to the lack of identification," Lacson said.
The law established the Philippine ID System or PhilSys—the government's central identification platform on all residents and resident aliens in the country.
"As we all know, the president is averse to bureaucratic red tape. Through PhilSys, we hope to improve efficiency and transparency of public services and promote ease of doing business," presidential spokesman Harry Roque said in a statement.
"For the ordinary Juan de la Cruz, the signing of this Act means that he will no longer have to present multiple identification cards simply to prove his identity. This streamlining of information makes it likewise harder to commit identity theft or fraud," he added.
The ID card will contain the bearer's identification system number, full name, facial image, date of birth, address and fingerprints.
The initial application and issuance, as well as the renewal of PhilSys ID for Filipino citizens, will be free of charge.
READ: What you need to know about the proposed national ID
— with Alexis Romero