Same-sex marriage lawyer admonished over inappropriate court attire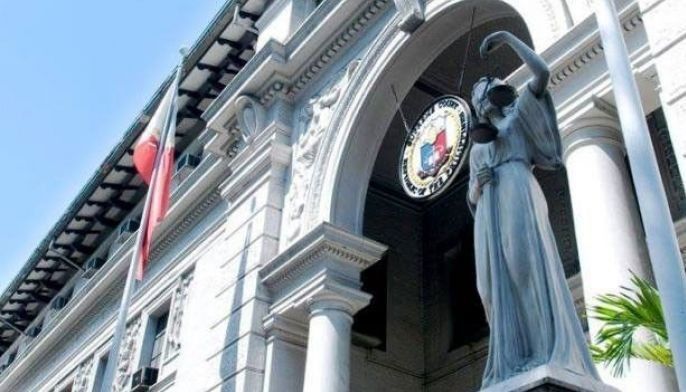 MANILA, Philippines — The Supreme Court recently issued a resolution admonishing a lawyer who is the petitioner for same-sex marriage after he wore improper attire during the case's preliminary conference.
"Wherefore, this court finds Atty Jesus Nicardo Falcis III Guilty of Direct Contempt of Court. He is hereby ADMONISHED to properly conduct himself in court and to be more circumspect of the duties attendant to his being a lawyer," the SC resolution dated July 3 read.
It warned Falcis that if he continued to commit contemptuous acts "he shall be dealt with more severely."
The four-page resolution signed by Edgar Aricheta, clerk of court, flagged Falcis for his appearance and behavior during the preliminary conference last June 5.
It described Falcis as wearing "a casual jacket, cropped jeans, and loafers without socks."
The high tribunal said this appearance and behavior of Falcis "revealed the inadequacy of his preparation."
As lawyers, SC said, they must serve their clients with competence and adequate preparation.
"Atty. Falcis jeopardized the cause of his clients. Without even uttering a word, he recklessly courted disfavor with this Court. His bearing and demeanor were a disservice to his clients and to the human rights advocacy he purports to represent," the SC resolution read.
SC said Falcis should be reminded of the Canon 11 of the of the Code of Professional Responsibility for lawyers to observe and maintain the respect to the courts and judicial officers.
"This duty encompasses appearances before courts in proper attire," it added.
"This Court does not insist on sartorial pomposity. It does not prescribe immutable minutiae for physical appearance. Still, professional courtesy demands that persons, especially lawyers, having business before courts, act with discretion and manifest this discretion in their choice of apparel," SC said.
The high court found Falcis guilty of direct contempt despite his explanation that he initially hired a lawyer but a miscommunication occurred where he was forced to appear and it was too late for him to change attire.
Falcis filed the petition seeking for marriage equality in May 2015. He filed his case before the SC, arguing that while he has not applied for a marriage license, as a citizen of the Philippines, he should be given the option to marry in the country he lives in. — Rosette Adel