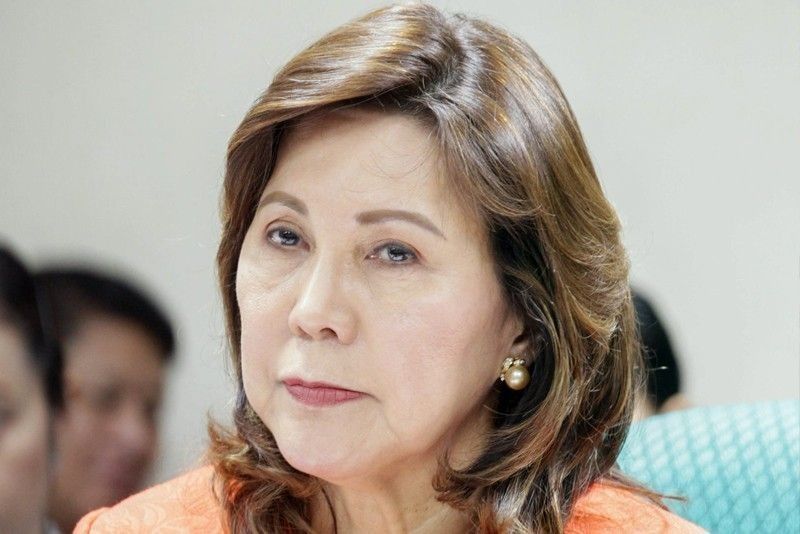 The ombudsman has launched a probe into the controversial deal.
File
COA flags 'possible conflict of interest' in DOT-PTV ad deal
Teo may be liable for graft, says COA
MANILA, Philippines — The Commission on Audit has flagged "possible conflict of interest" in the questionable advertisement deal between the Department of Tourism and state-run network PTV—a controversy that prompted the resignation of former Tourism Secretary Wanda Teo who may be liable for graft.
Last May, President Rodrigo Duterte, who has boldly declared he won't tolerate even a "whiff of corruption," accepted Teo's resignation after state auditors found that a DOT advertisement worth P60 million was placed on a television program hosted by her brothers for PTV.
The ombudsman has launched a probe into the controversial deal.
In a 2017 audit report, COA said 75 percent (P89.9 million) of the P120 million advertisement agreement between the DOT and PTV was paid to "Kilos Pronto," a crime and public service TV program under Bitag Media Unlimited Inc.—which was produced by Teo's brothers.
COA also "noted" the lack of supporting documents on the payments made to PTV as of December 31, 2017, as well as "inconsistencies" in the frequency of airing of the DOT television ads.
"Considering that the DOT Secretary and the producer of Kilos Pronto are siblings, there is a possible conflict of interest which may be a violation of Section 3(e) of the Anti-Graft and Corrupt Practices Act," COA said.
DOT's defense
In response to COA's findings, the DOT stressed there is no conflict of interest because "insofar as the [Bids and Awards Committee] is concerned, no such relationship exists."
"When the proposal came to the BAC, it is presumed that the same has been reviewed by the staff of the Secretary as it already bore her approval and signature," DOT told COA.
"Thus, questions of propriety of the transaction and possible conflict of interest should have been addressed by the [Office of the Secretary] as the end-user unit and project officer," the DOT added.
Teo last April said the P60 million transaction was in accordance with the president's instruction to help the government-run station. Her brothers, meanwhile, said they would return the money.
Commenting on COA's findings, Ombudsman Conchita Carpio-Morales said the latest audit report would help her office in its own investigation of the deal.
The return of the amount flagged by COA also does not automatically clear the former tourism chief of any possible criminal or administrative offenses, Carpio-Morales added. — with The STAR/Elizabeth Marcelo