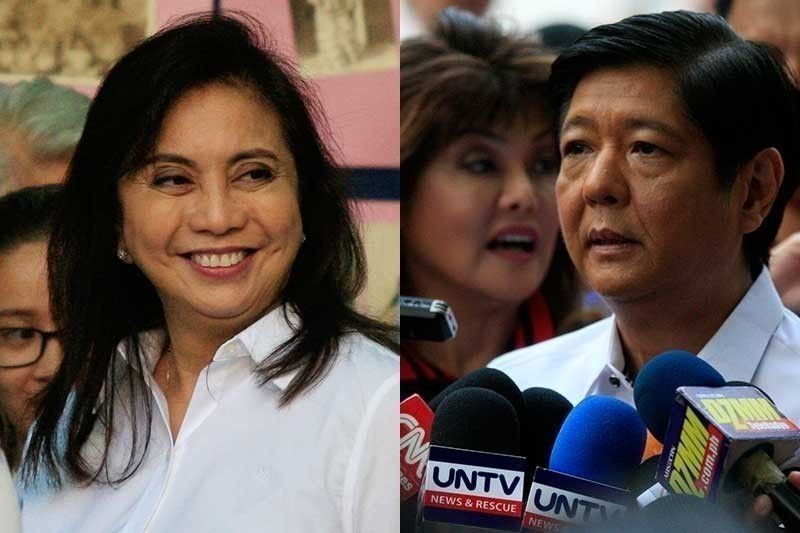 The recount is on its third month since it started on April 2. Ballots from Camarines Sur, one of Marcos' identified pilot provinces, were first to be opened by the PET.
The STAR/Edd Gumban
Robredo asks PET to give Comelec time to answer voting threshold issue
MANILA, Philippines — The camp of Vice President Leni Robredo asked the Presidential Electoral Tribunal to order the Commission on Elections to file its own comment on the shading threshold for the ongoing vice presidential electoral recount.
On Wednesday, Robredo, through lawyer Romulo Macalintal, urged the PET to give the Comelec five days on their appeal of an earlier order that only ovals with at least 50 percent shading will be considered valid.
The Robredo camp earlier filed a Vehement Opposition to the Office of the Solicitor General's requested extension to file its comment on threshold issue. The OSG, counsel of the Comelec, asked to move the filing of the comment three times. It asked for a 10-day extension in its latest motion.
Robredo's fresh pleading comes after the OSG filed a Manifestation with Motion on the matter, in lieu of a comment.
To recall, the PET ordered former Sen. Ferdinand "Bongbong" Marcos Jr.—who is contesting Robredo's electoral win—and the Comelec to answer the vice president's plea on the threshold matter.
OSG: Tribunal, not Comelec has jurisdiction
In the manifestation, Solicitor General Jose Calida distanced the poll body from the matter and said that it is the tribunal—and not the Comelec—that has jurisidiction over the matter.
He urged the PET to drop Robredo's appeal and stand by its earlier resolution that said that votes that were shaded by 50-percent will be counted as valid. Calida's argument backed the stand of the Marcos camp.
READ: Calida defends taking up Marcos stand on VP voting threshold issue
But Macalintal argued that the Comelec is "best suited to confirm the threshold percentage used during the May 9, 2016 National and Local Elections," as the Commission is constitutionally mandated to enforce and administer the conduct of elections.
"It is only Comelec who can confirm that the threshold percentage applied during the May 9, 2016 national and local elections was 25 percent," their motion read.
"Finally, Comelec can further confirm that the 25 percent has been applied not only during the random manual audit but likewise in all election protests involving recount, revision and re-appreciation of ballots," Macalintal stressed.
The recount of the ballots from Marcos' identified pilot provinces started on April 2. Robredo, in her motion, said that her appeal remains pending while the recount has already moved to ballots from Iloilo province.